Anne Kornahrens Named Director of Community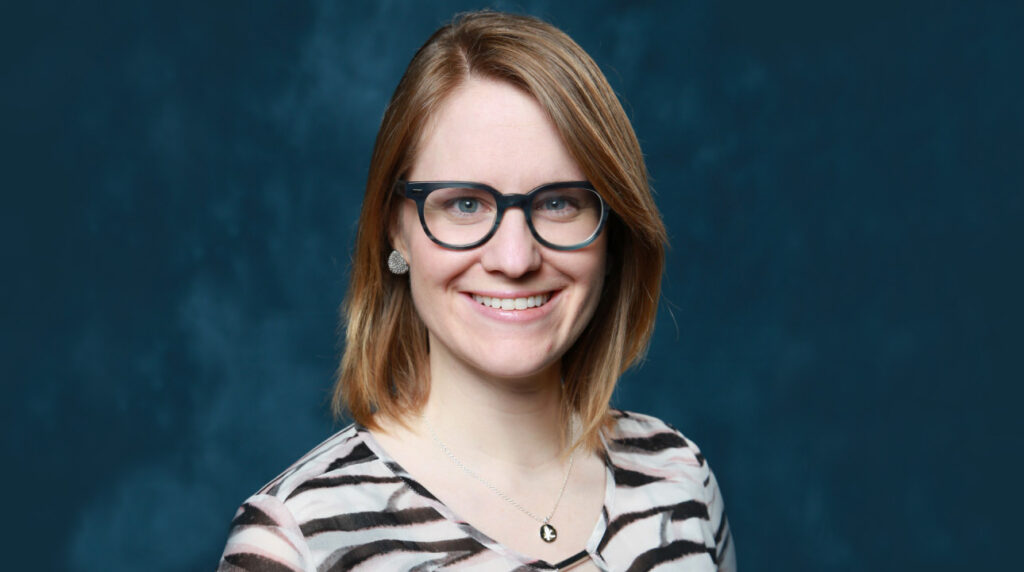 The Fannie and John Hertz Foundation has named Anne Kornahrens as its new director of community.
In this role, Kornahrens will oversee the strategic engagement and mobilization of more than 1,200 Hertz Fellows who have received the prestigious Hertz Fellowship since 1963.
The Hertz Fellows community today is a multigenerational, intellectual network of many of our nation's most accomplished science and technology leaders and disruptors. The community's intimate size and representation across a diverse array of fields creates a unique engine for professional development and collaboration in support of our nation's most pressing challenges.
"Our community of fellows is such a vital part of the Hertz Foundation and an incomparable benefit of the Hertz Fellowship," said Robbee Baker Kosak, president of the Hertz Foundation. "I'm thrilled to have Anne on board to fully activate the community's potential, engage even greater numbers of fellows, and grow our foundation's impact on our nation's security and economic vitality."
Kornahrens comes to the Hertz Foundation from the American Physical Society, where she was the external programs manager and served as an investigator on a number of National Science Foundation-funded projects, including one focused on the recruitment of undergraduate women in physics. She received her BS in chemistry from Boston College and a joint DPhil/PhD in biochemistry from the University of Oxford and The Scripps Research Institute.
As director of community, Kornahrens will work closely with Carol Burns, a Hertz Fellow and board member who chairs the foundation's Fellowship and Programs Council, to develop the foundation's first formal strategic plan aimed at deepening engagement of fellows with one another and the foundation. By strengthening connectivity within the Hertz community, Kornahrens will help fuel new relationships and support the pursuit of game-changing research and technology development.
"Anne will bring fresh perspectives and valuable strategic leadership and energy in helping us harness the power of this community," said Burns, who is also the deputy director for research at Lawrence Berkeley National Laboratory.
The Hertz community provides its fellows with a unique resource to recruit world-class talent into their academic, private, and government institutions, as well as to identify potential research collaborators, partner on technology commercialization, and identify and invest in early-stage companies.
"There is already a strong network of relationships that we want to encourage and enable however we can," said Kornahrens, who will draw on her own experience as a Science and Technology Policy Fellow at the American Association for the Advancement of Science, where she co-chaired the diversity, equity, and inclusion affinity group.
Kornahrens will also work to professionalize, streamline, and enhance the existing community efforts, including professional mentoring, internships, and workshop offerings, and develop new opportunities for the next generation of Hertz Fellows.
Kornahrens' past work in community building includes starting from scratch a nationwide online scientific community dedicated to equity, contributing to national convenings of researchers and students (both online and in-person), and expertise developed through work with the Center for Scientific Collaboration and Community Engagement. 
Kornahrens said she hopes to bring an evidence-based approach that will support the needs of fellows across the full spectrum of career stages and job sectors.
"We want every single Hertz Fellow to feel like they are being empowered by the foundation to grow personally and achieve professional success," she said. "All the combinations and permutations of Hertz Fellows and what that can lead to is really the ultimate power of community."
Kornahrens lives in the Washington, DC, area, where she enjoys rock climbing in her nearby gym and provides long-term foster care for dogs.
---
About the Fannie and John Hertz Foundation
The Fannie and John Hertz Foundation identifies the nation's most promising innovators in science and technology, and empowers them to pursue solutions to the nation's toughest challenges. Launched in 1963, the Hertz Fellowship is the most exclusive fellowship program in the United States, fueling more than 1,200 leaders, disruptors, and creators who apply their remarkable talents where they're needed most—from the future of healthcare to the future health of our environment. Hertz Fellows hold 3,000+ patents, have founded 200+ companies, and have received 200+ major national and international awards, including two Nobel Prizes, eight Breakthrough Prizes, the National Medal of Technology, the Fields Medal, and the Turing Award. Learn more at HertzFoundation.org.