Give to the Hertz Foundation
Hertz Fellows are changing the world. You can help.
With your support, we can accelerate more life saving solutions for many years to come. No matter the amount or frequency of your donation, every investment matters.
Donate Online
---
How Does Your Donation Help?
When you donate to the Hertz Foundation, your investment pays dividends for all of humanity. You are directly empowering the most promising innovators to tackle some of the biggest challenges we face—from the health of our families to the health of our planet.
Funds more innovators.
For each $250,000 donation, we can offer a five-year graduate fellowship to one more promising innovator, including tuition, stipend, and lifelong career development.
Develops great leaders.
One of our most powerful differentiators is our continual support for our fellows, including mentoring, networking, and workshops. Your donations help us expand that support while unlocking our staff's potential to do their best work.
Protects future generations.
Formed in 1957 by Fannie and John Hertz, our endowment is essential to our long-term financial stability and vitality. It ensures a thriving fellowship program and life-changing innovations for years to come.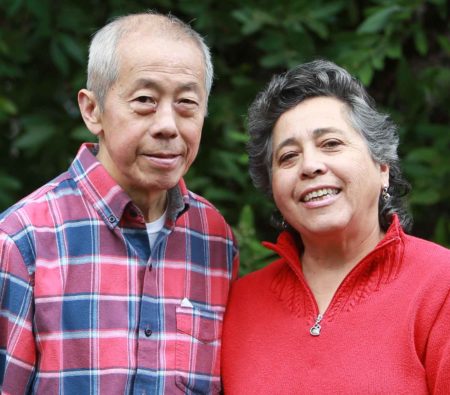 Inspired to Give
Every donor has a story. Learn what inspires them to fund and support more innovators, now and into the future.
Why We Give
More Ways to Give
Every donation makes a difference. That's why we provide a variety of options to make giving easy and flexible for you. If you have other ideas or special circumstances, please don't hesitate to contact us. We're always willing to work with you to develop a giving plan that makes sense for you.
Our staff are available to answer questions and help you make a donation via phone or mail.
---
Securities enable you to maximize the size of your charitable gifts and conserve cash.
---
With a gift from your estate, you can achieve your financial goals and make an impact that extends far beyond your lifetime.
---
Work with us to design a creative giving plan that meets your financial goals and makes an impact where it's needed most.
---
Simplify giving through automatic, recurring donations that work for your budget.
---
A matching gift from your employer can double or even triple your original donation.
---
A charitable gift is a thoughtful way to honor or memorialize a special person who has made a difference in your life.
---
Express your organization's commitment to solving the world's biggest challenges by partnering with the Hertz Foundation.
---
CARES Act Benefits
The Coronavirus Aid, Relief, and Economic Security (CARES) Act is a $2 trillion economic stimulus package that expands charitable giving incentives for donors.
explore benefits
---
Our Commitment to Your Privacy
The Hertz Foundation believes it is our responsibility to respect the privacy of our donors and protect their personal information, no matter how they make their donation. Please review our privacy policy to learn how we're keeping your information safe.
---
Financial Information
The Fannie and John Hertz Foundation is registered as a 501(c)(3) non-profit organization. Your contributions to the Hertz Foundation are tax deductible to the extent permitted by law. Please review our financial information to learn more about our financial strategy and obtain tax information.
---
Connect with Us