Hertz Fellows Community
The power of our community is what makes the Hertz Fellowship the most unique fellowship of its kind.
Hertz Fellows are part of a lifelong community of more than 1,200 peers, spanning scientific disciplines, geography, and multiple generations. Beyond the value of a graduate degree and research experience, our fellows are equipped with a set of friends and collaborators to help them develop ideas and offer professional support at every stage of their careers.
---
Events
The Hertz Foundation hosts a variety of events for the fellows community throughout the year, including scientific symposia, professional development workshops, and social networking opportunities.
To inspire new ideas and drive collaboration, we often invite award-winning scientists, thought leaders, and distinguished guests from the science and technology community to participate in our events.
Before attending a Hertz event, we encourage you to review our code of conduct, which outlines the standards for interactions among members of the Hertz community at both in-person and digital forums.
"I've been challenged as a researcher through discussions with members of the Hertz community at workshops and retreats."
Online Community
Hertz Fellows Email Listserv
The Hertz Fellows email listserv makes it easier to share ideas, career opportunities and other information directly with your peers. The listserv is exclusively for Hertz Fellows, providing a unique forum for deepening connections and forging new ones with fellow fellows.
LinkedIn Group
Launching in spring 2023, the Hertz Fellows Community on LinkedIn will provide a space to build personal connections, expand networks and facilitate collaborations with other Hertz Fellows on the world's largest professional social network. Stay tuned for more information via an email.
Stay Connected
---
Mentoring
Whether it's writing their first grant application or trying to commercialize a new technology, our fellows are most successful when they can rely on guidance and feedback from peers who've done it before.
Over the years, we've facilitated dozens of mentoring relationships to help fellows take the next step in their careers. In some cases, that means regular phone calls or email conversations during a challenging period. Many fellows grow their mentoring relationships into long-term collaborations.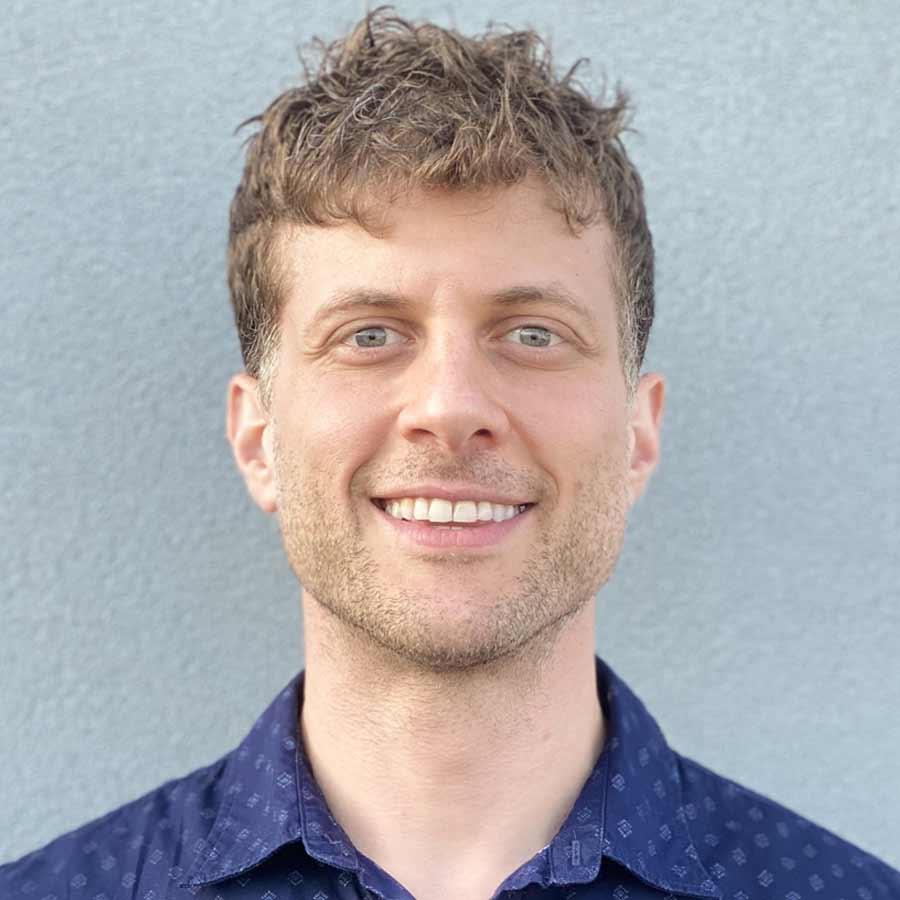 "Hertz Fellows have been a valuable resource for me. There is expertise on almost any subject, and it's been useful to know people to contact for help with research questions."
Mentoring relationships can cover a wide range of topics, including:
Career planning
Financial management
Start-up ventures
Product commercialization
Leadership training
Grant writing
Scientific and technical advice
Networking
Contact us to learn about mentoring opportunities. We can work with you to find the right match among our more than 1,200 fellows.
---
Community Representatives
The community representative program is building a group of volunteers, spanning geography and age, who can work with local Hertz community members in their area to create activities and events, including recruiting participants each year in advance of the summer workshop.
Current Community Representatives and their geographic area
Dave I. Schonbach, Philadelphia/Delaware
Christopher J. Stanton, Florida
John F. Hilbing, Midwest
Scott M. Ransom, Baltimore, MD/Washington D.C.
Kathleen M. Vaeth, Upstate NY
Kimberly E. Beatty, Bend-Eugene, OR
John C. McKeen, Michigan
Kenneth J. Franko, San Jose/South Bay, CA
Matthew R. Behrend, Seattle, WA
Elizabeth H. Stephens, Minneapolis, St. Paul, MN
Anna Bershteyn, New York City, NY
Jessica Seeliger, New York City, NY
Floris van Breugel, Nevada, Utah
Grant I. Gillary, Washington, DC
Max Kleiman-Weiner, Boston/Cambridge, MA
Kurtis Carsch, San Francisco, CA
Jacqueline Turner, Boulder/Denver, CO
John R. Steinberg, Baltimore, MD
Neal A. Tanner, Austin-San Antonio, TX
Rod Bayliss III, East Bay/Livermore, CA
Kevin J. Bowers, Chicago, IL
Ming-Jun Lai, Atlanta, GA
Rod Bayliss Jr, Atlanta, GA
Richard (Dick) Miles, Houston, TX
Neil McCasland, Albuquerque, NM
To reach out to your local rep, please contact Ruby Lai or Brandon DeKosky, our Community Committee Co-Chair and program leads for the Community Reps.
Interested in hosting a local event yourself? Submit an idea using our local event form, and we'll be in touch to discuss your event and provide the necessary support.
---
Our Volunteers
Ellen Pawlikowski
Neal Tanner
Jim Valcourt
Jessica Seeliger
Daniel Goodman
Carol Burns
Ashvin Bashyam
Lily Kim
---
Code of Conduct
The Hertz Foundation's code of conduct establishes standards for interactions among members of the Hertz community at both in-person and digital forums.