Anne Kornahrens, PhD
Director of Community, Hertz Foundation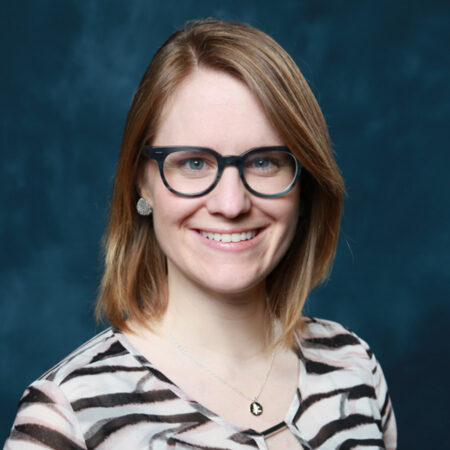 Anne Kornahrens is the Director of Community at the Fannie and John Hertz Foundation.
In this role, Anne oversees the strategic engagement and mobilization of more than 1,200 Hertz Fellows, a multigenerational network of many of our nation's most accomplished science and technology leaders and disruptors. By strengthening connectivity among Hertz Fellows, Anne fuels new collaborations and supports our fellows' pursuit of game-changing research and technology development.
Anne's past work in community building includes starting an online community of high school teachers dedicated to equity from scratch, contributing to national meetings (both online and in-person), and expertise developed through the Center for Scientific Collaboration and Community Engagement. At the Hertz Foundation, she will work to professionalize, streamline, and enhance the existing community efforts and grow engagement opportunities for the next generation of Hertz Fellows.
Anne is a passionate advocate for the people behind STEM, having worked on grassroots efforts with the Association for Women in Science, as a AAAS Science & Technology Policy Fellow at the National Science Foundation, and working on diversity initiatives at the American Physical Society.
Anne received her scientific training in organic chemistry. After receiving her BS from Boston College, she completed a joint DPhil/PhD program with the University of Oxford, UK, and The Scripps Research Institute, CA. Anne lives in Alexandria, VA, where she enjoys rock climbing in her nearby gym and fostering dogs. When traveling, she loves to ski and SCUBA dive.
"The amazing potential of this community is evident in all that has already been accomplished and how the Hertz Foundation is poised to catapult the fellowship and the impact of the fellows into the next stage."

Graduate Studies
University of Oxford