Robbee Baker Kosak
President, Hertz Foundation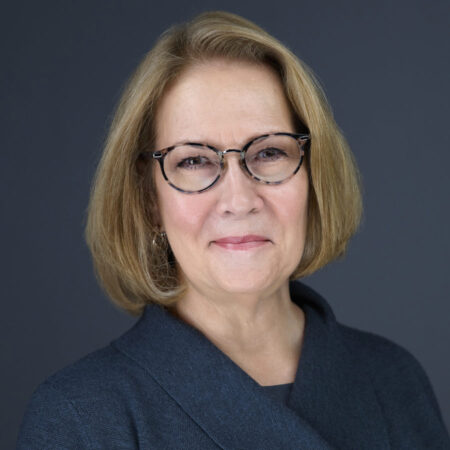 Robbee Kosak is the fifth president of the Fannie and John Hertz Foundation, a nonprofit organization that identifies, funds and supports the careers of our nation's most promising science and technology leaders.
The first woman and non-scientist chosen to lead this prestigious organization, Kosak has overseen unprecedented growth and transformation—from fundraising and programming to volunteer governance.
A recognized leader in the field of global educational philanthropy and volunteer engagement, Kosak was one of the early leaders to implement a "true integrated advancement" leadership model—moving beyond a portfolio wherein fundraising, marketing and communications reports to a single vice president, to one that integrates these former silos into a mesh of high performing, complementary and cost-effective strategies to support the vision and mission of a nonprofit organization.
Kosak has more than 40 years of experience leading and developing philanthropic and partnership networks on behalf of higher education and the science and technology communities.
Prior to assuming the presidency of the Hertz Foundation, Kosak served as vice president for advancement at Carnegie Mellon University for 15 years. Her leadership drove significant growth in global philanthropy and alumni engagement, as well as organizational partnerships and brand awareness. She was the architect of and led the university's first billion-dollar, international fundraising campaign, which quadrupled philanthropic support and created the network of international alumni and volunteer leadership that serves the university today.
Earlier in her career, Kosak served as vice president for institute advancement at Rensselaer Polytechnic Institute and vice president for university relations at Bucknell University. She also held leadership positions at Illinois Institute of Technology, Northwestern University and Carnegie Mellon University, the latter where she began her nonprofit career.
Kosak graduated summa cum laude from Pennsylvania State University and holds a certificate in educational management from Harvard's Graduate School of Education. She is a member of the prestigious International Women's Forum and the Phi Kappa Phi and Omicron Nu honor societies.
Kosak has also been an active volunteer, serving as a director for numerous nonprofit boards, including the Council for Advancement and Support of Education, the Executive Leadership Board at the University of California, Davis, the American Middle East Institute (founding director), the Urban League of Greater Pittsburgh, and the Pittsburgh Parks Conservancy.
Leveraging the power of remote work, Kosak leads the Hertz Foundation from her home in Bluffton, South Carolina, where she resides with her husband, Tom, a graphic designer. In her free time, she enjoys international travel, oenology, and learning about Native American art and culture. Her dream is to one day "complete" her sabbatical from golf.
"The world faces immense challenges—disease eradication, cybersecurity, environmental health, and quality of life across the years. Supporting the education of our most talented scientists and engineers is an important investment that we can make today to ensure the quality of our future."