The Fannie and John Hertz Foundation is a 501(c)(3) nonprofit organization and our taxpayer ID is 36-2411723.
We are funded through donations from private individuals, corporations, foundations, and grants to support and grow our community of scientists and innovators and their work to accelerate lifesaving solutions for people around the world. Every donation—no matter the size or frequency—fuels the work and collaborations of our Hertz Fellows.
We offer a range of giving opportunities to make it easy and convenient for you to make your donation. If you have questions or want to discuss special circumstances surrounding your gift, please don't hesitate to contact our development office by calling 925.373.1642 (ext. 3) or submitting our Contact Us form. We're happy to help you develop a giving plan that works for you.
Give by Mail or Phone
The Hertz Foundation staff is available to answer questions and help you make a donation via phone or mail. Don't hesitate to reach out if you would like assistance making a donation or if you have other ideas or special circumstances.
By Mail
Send mail to:
Fannie and John Hertz Foundation
6701 Koll Center Parkway, Suite 250
Pleasanton, CA 94566
By Phone
Call us directly at 925.373.1642 (extension 3)
---
How Does Your Donation Help?
When you donate to the Hertz Foundation, your investment pays dividends for all of humanity. You are directly empowering the most promising innovators to tackle some of the biggest challenges we face—from the health of our families to the health of our planet.
Funds more innovators.
For each $250,000 donation, we can offer a five-year graduate fellowship to one more promising innovator, including tuition, stipend, and lifelong career development.
Develops great leaders.
One of our most powerful differentiators is our continual support for our fellows, including mentoring, networking, and workshops. Your donations help us expand that support while unlocking our staff's potential to do their best work.
Protects future generations.
Formed in 1957 by Fannie and John Hertz, our endowment is essential to our long-term financial stability and vitality. It ensures a thriving fellowship program and life-changing innovations for years to come.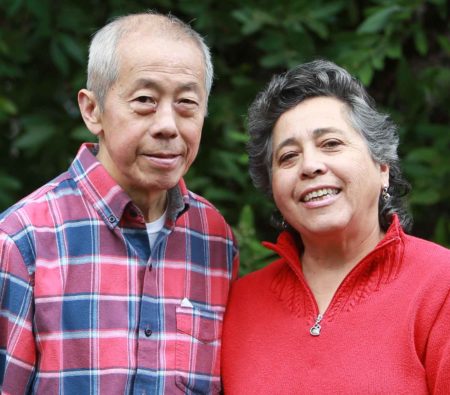 Inspired to Give
Every donor has a story. Learn what inspires them to fund and support more innovators, now and into the future.
Why We Give