The Hertz Foundation needs your support to grow our community of innovators and accelerate lifesaving solutions to people around the world. And every donation—no matter the size or how often—makes a difference.
We offer a variety of options to make giving easy and flexible for you. If you have ideas or special circumstances, please don't hesitate to contact us. We're always willing to work with you to develop a giving plan that makes sense for you.
---
Mail or Phone
The Hertz Foundation staff is available to answer questions and help you make a donation via phone or mail.
Don't hesitate to reach out if you would like assistance making a donation or if you have other ideas or special circumstances. We're always willing to work with you to develop a giving plan that makes sense for you.
By Phone
Call us directly at 925.373.1642.
By Mail
Fannie and John Hertz Foundation
2300 First Street, Suite 250
Livermore, CA 94550
---
Monthly Giving
A monthly gift is the easiest way to give.
When you give to the Hertz Foundation every month, it provides us with a predictable source of funds that we can use to support our fellows and help mobilize them against the nation's most urgent challenges.
Your recurring online gift is processed securely every month, saving you time and trouble. Just choose the amount you want to give; you can make changes to your pledge at any time. For your generosity, we'll recognize you as a Hertz Fellowship Sustainer.
Set up your recurring monthly gift online and begin giving today.
---
Stock and Mutual Funds

When you give stock, mutual funds, and other securities to the Hertz Foundation, you can take advantage of unique benefits as a donor. Securities enable you to maximize the size of your charitable gifts and conserve cash you would have given otherwise.
You may also enjoy multiple tax benefits. For example, you can avoid some capital gains taxes and obtain a tax deduction for the full value of the securities at the time of transfer on gifts that are publicly traded and have appreciated over time. In addition, for securities that have decreased in value, you can consider selling the asset and donating the cash proceeds, allowing you to claim tax benefits for both the capital loss and the charitable gift.
We always recommend speaking with your financial advisor to learn more about your options.
Securities We Can Accept
Stock, including closely or privately held stock
Mutual funds
Bonds
Derivatives
How to Donate Securities
You can gift securities to the Hertz Foundation using electronic transfer (via your broker) or through physical mail. Electronic transfer is the most secure and quickest delivery process and may result in cost savings.
Electronic Transfer
Brokerage: Goldman Sachs
DTC Number: 0005
Account Name: Fannie and John Hertz Foundation (Donor)
Account Number: 055‐93125‐7
Tax ID Number: 36-2411723
Mail Transfer
When mailing stock certificates directly to the foundation, you must use separate envelopes to send the signed stock certificate(s) and the signed stock power form. This is an important safety precaution in case someone intercepts one of the envelopes en route to the foundation.
Fannie and John Hertz Foundation
2300 First Street, Suite 250
Livermore, CA 94550
---
Employer Matching Gifts
A matching gift from your employer can double or even triple your donation.
As a tax-exempt 501(c)(3) not-for-profit organization, the Hertz Foundation is eligible to receive matching gifts from your employer if it participates in a matching gifts program. Use the form below to see if your company, your spouse's company, or even a company you are retired from is eligible to match your gift.
Matching Gift
and
Volunteer Grant
information provided by

---
Planned Giving

Planned giving provides an opportunity for you to build your philanthropic legacy, while meeting your financial goals and supporting your family. And there are many planned gifts that cost you nothing during your lifetime.
Whether you are interested in a simple gift through your retirement or life insurance plan, a traditional bequest through your will or trust, or perhaps a gift that pays you income—like a charitable gift annuity—there are many ways to make a legacy gift.
We always recommend speaking with your financial advisor to learn more about your options.
Benefits of Planned Giving
Make no changes to your current cash flow and financial plans.
You don't have to use cash to make your gift.
"Buy low and give high" by making your gift with appreciated securities.
Give assets you no longer want or need.
Become a member of the Order of Magnitude, our special giving community.
Bequests Through Your Will
After providing for your loved ones, you can make a bequest through your will that directs a portion of your estate to the Hertz Foundation. Your bequest serves as a powerful reminder of the values and principles that guide your life while supporting the most promising innovators in science and technology throughout their careers.
There is no limit to the amount of charitable gifts that are deductible for gift and estate tax purposes. You can leave a specific dollar amount or a specific property, a percentage of your estate, or what's left of your estate after other bequests and taxes are satisfied. Estate planning documents should be prepared in consultation with your attorney and with the foundation.
Sample bequest language:
"I hereby give to the Fannie and John Hertz Foundation the following described property: __, to be used to advance the foundation's mission."
Life Insurance
If you have a life insurance policy that is no longer needed for its intended purpose, you can use it as a charitable gift to the foundation. For example, corporate executives are sometimes offered a life insurance policy as part of their compensation, and they can make a charitable organization the beneficiary of that policy. A gift of all or a portion of the value of the life insurance will provide income tax savings today and estate tax savings down the road.
Retirement Plans
For many people, retirement accounts are the most significant source of funds accumulated during their lifetime. There are several ways to use your retirement accounts to make a charitable donation.
Individual Retirement Account (IRA) Distribution
If you are 72 years or older and own an IRA, you're eligible to give up to $100,000 per year of your qualified charitable distributions to the foundation. The money counts toward your required minimum distributions but doesn't increase your adjusted gross income or generate a tax bill.
Name Hertz Foundation the Beneficiary
You can name the Hertz Foundation as the beneficiary of your retirement plan accounts, either through the plan directly or through a bequest in your will. Retirement plan assets are ideal for funding a charitable gift at death because you can avoid estate and income taxes that reduce the final value of your estate or retirement plan.
Donor-Advised Funds
A donor-advised fund is a giving vehicle established at a public charity. It allows donors to make a charitable contribution, receive an immediate tax deduction, and then recommend grants from the fund over time.  Donors can contribute to the fund as frequently as they like and then recommend grants to their favorite charities whenever makes sense for them.
Order of Magnitude
When Fannie and John Hertz established the Hertz Foundation through their estate plan, they knew that their initial investment would reap outsized impact for years to come. Today, we celebrate their philanthropic vision through The Order of Magnitude, a special group of donors whose planned gifts will advance that vision exponentially in the decades to come.
Benefits
Special recognition at events
Special communications throughout the year
Invitations to exclusive events just for members
---
Honor a Special Person

A gift to the Hertz Foundation is a thoughtful way to honor or memorialize a special person while helping us invest in our nation's most promising innovators. Your gift can recognize the person's achievements, reinforce their scientific interests, or relate to anything else that you think honors their life.
You can name one or more people when you make your gift online, or reach out to us by phone, letter, or email. Once we receive your gift, we'll send a note to anyone you recognize so they can share in your generosity.
---
Special Gifts
With an annual contribution of $25,000 or more, special gift donors provide the Hertz Foundation with unparalleled support.
When you make a special gift, you enable us to grow our community of innovators and accelerate lifesaving solutions to people around the world. Our special gifts donors also enjoy unique opportunities to engage with the Hertz Foundation:
Naming rights to fellowships and events
Interactions with science and technology leaders
Invitations to special events
Updates on research and technology development
Examples of Special Gifts
We'll work closely with you to design a philanthropic plan that meets your financial goals and has the greatest impact. Here are a few examples of how we can put your special gift to use.
Summer Workshop: Engineering Challenge Sponsor
$25,000 annually
Fellows East Coast Retreat Sponsor
$30,000 annually
Fellows West Coast Retreat Sponsor
$30,000 annually
Summer Workshop: New Fellows Orientation Sponsor
$50,000 annually
One-Half of One Named Hertz Fellowship (shared with another donor)
$125,000 or $25,000 annually over five years
One Named Hertz Fellowship
$250,000 or $50,000 annually over five years
Summer Workshop Sponsor
$300,000 annually
New Fellows Selection Sponsor
$500,000 annually
One Endowed Hertz Fellowship
$1,000,000 one-time gift
Endowed Funds
$1,000,000 or more
Contact us to discuss special gift opportunities.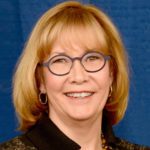 ---
Corporate and Foundation Giving
Together, we can amplify the impact of our fellows wherever it's needed most.
When you partner with the Hertz Foundation, your company or foundation joins forces with an organization that has been empowering the world's most promising innovators for more than 60 years.
Hertz Fellows have pioneered solar energy technology, traveled to the International Space Station, and advanced therapies for cancer and neurodegenerative diseases.
Whether you're a small business owner, a large corporation, or a private foundation, we'll work closely with you to develop a partnership that supports the mission of both organizations. We'll keep you informed about the people you're supporting and the progress they're making. And you'll always be invited to our events and given an early opportunity to view our internships, job postings, and career resources.
We look forward to including you in our list of value partners.
Get in touch to discuss partnership opportunities.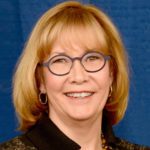 ---
CARES Act Benefits
The Coronavirus Aid, Relief, and Economic Security (CARES) Act is a $2 trillion economic stimulus package that expands charitable giving incentives for donors. As always, we recommend that you consult with your financial advisor to discuss your specific tax situation.
Individual Donors
$300 Deduction for Qualified Charitable Donations Extended into 2021: The bill makes a new deduction available for up to $300 per taxpayer ($600 for married couples) in annual charitable contributions. This is available to people who take the standard deduction when filing their taxes (for taxpayers who do not itemize their deductions). It is calculated by subtracting the amount of the donation from your gross income. It is an "above-the-line" deduction to income that will reduce your adjusted gross income, thereby reducing taxable income. To qualify, you would have to give a donation to a qualified charity like the Hertz Foundation.
Individuals' Charitable Deduction Limit Increased Up to 100% for 2021: As part of the bill, individuals who itemize can elect to deduct cash contributions up to 100% of their 2021 adjusted gross income on itemized 2021 tax returns. This is up from the previous limit of 60%.
The new deduction is only for cash gifts that go to a public charity such as the Hertz Foundation. Deduction limitations for charitable gifts to donor-advised funds, private non-operating foundations, and supporting organizations were not changed under the CARES Act. These new limits do not apply to gifts of appreciated stock.
Required Minimum Distributions Waived for Most Donors in 2021: Donors directing a qualified charitable contribution from their IRA to charity this year (up to $100,000 per individual) will still be able to reduce their taxable IRA balance. This allows all taxpayers, itemizers and non-itemizers alike, to direct gifts from their IRA to charities in a tax efficient manner. However, required minimum distributions (RMD) for individuals over age 70.5 are suspended until 2022, including distributions from defined benefit pension plans and 457 plans.
Corporate Donors
Corporations' Charitable Deduction Limit Increased Up to 25% for 2021: For the 2021 tax year, corporations that itemize can deduct up to 25% of the taxpayer's taxable income for any cash contributions made to qualified charitable organizations. Deductions for cash donations were previously limited to 10% of the taxpayer's taxable income.
---
AmazonSmile
When you shop at AmazonSmile, Amazon will donate to the Hertz Foundation. Support every time you shop by logging in to your smile.amazon account and ensuring the Fannie and John Hertz Foundation is your designated charity. If shopping on mobile, ensure AmazonSmile is turned ON in the Amazon Shopping app on your phone. Start shopping and make a difference today!