Retreat
2023 West Coast Retreat
Join us in Pacific Grove for fun, networking, and collaboration!
Date:
May 5, 2023 - May 7, 2023
Location:
Asilomar, Pacific Grove, CA
Overview
Hertz Fellows will gather at Asilomar in Pacific Grove, California, for the annual west coast retreat to network, collaborate, and share stories. We're delighted to welcome in-school fellows and those five years out from their PhD to join this event.
Safety is a priority, and we are committed to ensuring necessary COVID-19 safety measures are in place. Vaccination is required for attendance at this event. We will continue to monitor the situation and share additional guidance with registrants.
Preliminary Agenda
Friday
4:00 p.m. Arrival and Check in; Hang out at the Beach
7:00 p.m. Engineering Challenge
9:00 p.m. Board Games and Social Time
Saturday
9:00 a.m. Spontaneous White Board Talks
1:00 p.m. Explore Monterey
7:00 p.m. Bonfire and Drinks
9:00 p.m. Board Games and Social Time
Sunday
9:00 a.m. Morning Beach Stroll
12:00 p.m. Lunch and Departure
Planning Committee
Contact Derek with any questions.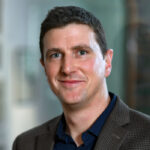 Registration
This event will follow the Hertz Foundation Code of Conduct which you confirm your agreement to upon registration.
Once you are registered, please book your travel to San Francisco, if you're traveling from elsewhere. Stay tuned for more information about reimbursement and local transportation to and from the event for those needing a ride.