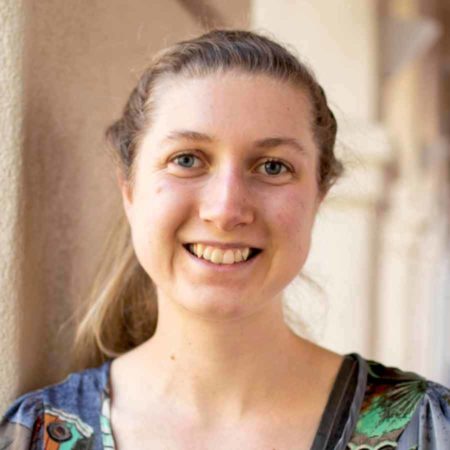 By exploring the limits and capabilities of biological systems and such fundamental processes as evolution, Sophie Walton hopes to further the applications of biophysics research.
A senior at California Institute of Technology, Sophie is graduating with a bachelor's degree in bioengineering. She will pursue a PhD in biophysics at Stanford University.
As an undergraduate, Sophie has worked on a diverse set of problems in biology and bioengineering. Currently studying the genetics of heat shock response in Caenorhabditis elegans with Professor Paul Sternberg, she has cloned and characterized a novel regulator of heat shock induced gene expression. Sophie has also conducted research on generative modeling for protein engineering with Professor Possu Huang at Stanford, and she works on developing genetic circuits for dosage control with Professor Richard Murray at Caltech.
A member of Tau Beta Phi, she has received multiple fellowships for her undergraduate research. In addition, Sophie has been a teaching assistant for classes in biology, applied mathematics, and data analysis at Caltech. She hopes to combine her passions for teaching and research as a professor.
In her free time, Sophie enjoys reading, running, backpacking, and spending time outdoors. She was born and raised in Emerald Hills, California.
"I am excited by challenges in biological engineering. Through learning to engineer biological systems, we can explore the limits of biological designs while creating technologies to solve pressing problems."
Graduate Studies
Stanford University
Awards
2019-2020, President, Tau Beta Phi at California Institute of Technology
2019, Jack E. Froehlich Memorial Award Nominee, California Institute of Technology