Amanda Shinholser, MS
Director of Annual Giving and Development Operations, Hertz Foundation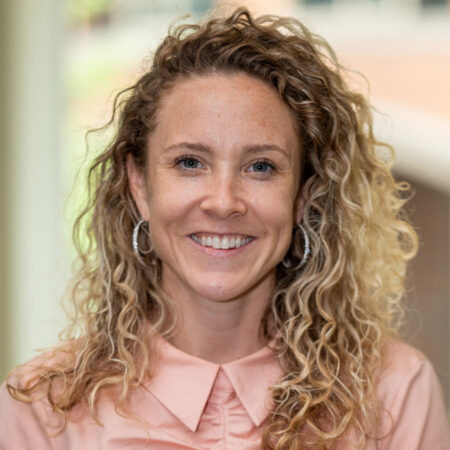 Amanda Shinholser is the Director of Annual Giving and Development Operations at the Fannie and John Hertz Foundation.
Amanda joined the foundation with more than seven years of experience in development operations, database management, donor analytics and prospect development.
Most recently, Amanda was the inaugural director of advancement services at The Bryn Mawr School where she was responsible for data analytics, reporting and database optimization, research, stewardship and endowed fund management. She also oversaw gift processing and played an integral role in annual giving. Prior to that, she spent nearly five years at The United States Naval Academy Foundation, serving as Assistant Director of Research and then as Assistant Campaign Director.
Amanda received her bachelor's degree from the University of Maryland, Baltimore County, and her master's degree in nonprofit and association management from the University of Maryland, Global Campus.
Born and raised in Maryland, Amanda parlayed her success as a competitive trampolinist into an opportunity to dive at the collegiate level and remains a fitness enthusiast to this day. When not out running or hiking, Amanda can usually be found roaming the aisles of her local thrift store on the hunt for vintage and secondhand treasures.
"The delicate synergy of data, creativity and the deepening of personal relationships to drive the important work of the Hertz Foundation is of the utmost importance to me. I am honored to work alongside others to advance the critical mission of the foundation, supporting such bold innovators working to solve the world's greatest challenges."
Graduate Studies
University of Maryland, Global Campus
Undergraduate Studies
University of Maryland Baltimore County