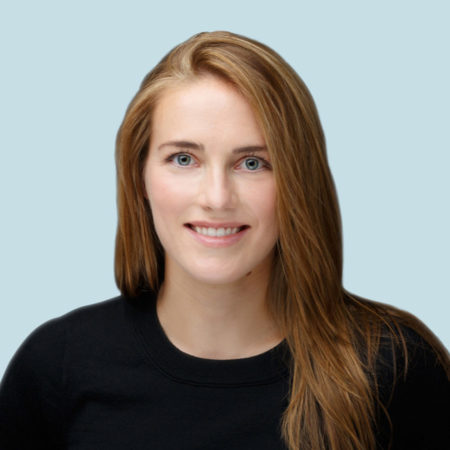 Megan Blewett was previously an investor at Venrock and is now working on two early-stage biotech companies that she co-founded with the Venrock team.
Megan has a long-standing interest in developing new therapies for autoimmune conditions, and for her PhD determined at a molecular level how the widely prescribed multiple sclerosis drug Tecfidera blocks immune cell activation. This work revealed new, potentially much safer, therapeutic approaches for suppressing the immune system and formed the foundation for the biotechnology company Vividion. Vividion has since raised over $50M in venture capital funding.
Megan's PhD work, under Benjamin Cravatt at The Scripps Research Institute, was supported by the National Science Foundation Graduate Research Fellowship and the Hertz Foundation Fellowship. The Hertz Fellowship is awarded to only 10-15 PhD students each year, across all the sciences, and is the most competitive and prestigious graduate fellowship in science and engineering.
Also while a PhD student, Megan founded the healthcare analytics company VoxHealth. Google partnered with VoxHealth to expand its health Knowledge Graph, and VoxHealth data is now viewed by millions of people every day in Google's medical condition search results – alongside data from institutions such as Mayo Clinic and Harvard Medical School. Megan currently serves as a consultant to Google's health condition search team.
Megan received her AB from Harvard, where she worked in the lab of Nobel prizewinner E.J. Corey and was co-author on three separate publications. For this work, she was awarded the Thomas T. Hoopes Prize for "outstanding scholarly work or research" in a senior thesis.
Hertz Foundation Role
Fellowships and Programs Council
Graduate Studies
The Scripps Research Institute
Chemistry
Chemoproteomic Mapping of Electrophile-Sensitive Cysteine Residues in Human Health and Disease
Undergraduate Studies
Harvard University
Awards
2018, Forbes "30 Under 30: Science", Forbes