David Galas, PhD
1968 Hertz Fellow
Chairman Emeritus, Hertz Foundation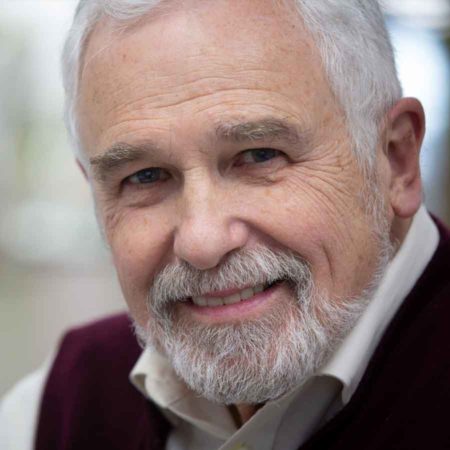 David J. Galas is the principal scientist for the Pacific Northwest Research Institute (PNRI) and chairman emeritus of the board of directors for the Fannie and John Hertz Foundation.
David Galas, PhD is an internationally recognized expert in molecular biology and human genetics, well known for his work in the Human Genome Project. As a senior investigator at the Pacific Northwest Research Institute (PNRI), he focuses primarily on computational biology.
David has held leadership positions at several of the nation's top research institutions and earned his PhD in physics from the University of California. He served as Director for Health and Environmental Research at the U.S. Department of Energy Office of Science, where he headed the Human Genome Project from 1990 to 1993. Prior to that, he served as Professor and Chair of Molecular Biology at the University of Southern California. He has also held research positions at the University of Geneva, Switzerland, and at the University of California's Lawrence Livermore National Laboratory.
David has served on many corporate boards, including biotechnology companies he has co-founded. He has also served on national advisory boards, including the Board on Life Science and the National Cancer Policy Board. He chairs the board of directors of the Fannie and John Hertz Foundation and is a lifetime National Associate of the National Academy of Sciences.
Most recently, David and PNRI's Lisa Stubbs, PhD, launched the Decoding Stress Study. It aims to answer some of the biggest questions about the role of people's genes in determining how they respond to chronic stress.
Hertz Foundation Role
Board of Directors
Fellowships and Programs Council
Graduate Studies
University of California, Davis
Physics
Theory of Interaction of Impurities with Superfluid Helium
Awards
Smithsonian Institution Computer World Pioneer Award