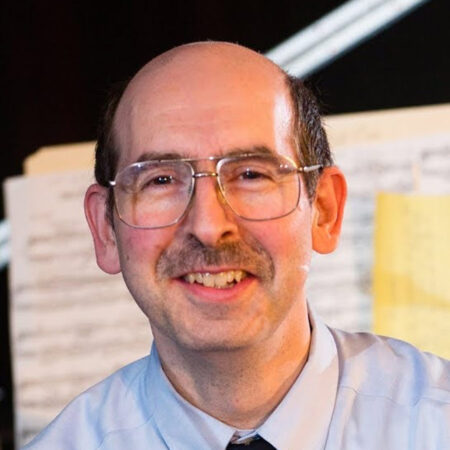 Daniel (Dan) Goodman is the senior director of advanced technology at ASMPT-NEXX Inc. and a director of the Fannie and John Hertz Foundation.
Prior to that, Dan was a co-founder and president of Electron Solutions Inc. and worked at MKS Instruments and Science Research Laboratory. He is also an active musician, well known to Boston audiences for his performances on piano, cello and accordion. Dan received his BSE in electrical engineering and computer science from Princeton University and his PhD in physics from MIT.
Hertz Foundation Role
Board of Directors
Fellowships and Programs Council
Graduate Studies
Massachusetts Institute of Technology
Plasma Physics
Radial Ion Transport in a Nonaxisymmetric Magnetic Mirror
Undergraduate Studies
Princeton University
Related News
Jul 24, 2023
A Hertz Fellow for 41 years, Dan Goodman has now spent more than half that time giving back to the Hertz Foundation.
Goodman's motivation is simple. "It's about the people," he said. "It always makes me smile to spend time with Hertz Fellows, whether they're candidates, students, alumni fellows, or members of the board. It's just fun." 
Dec 16, 2021
The Hertz Foundation's mentoring program brings mid-career and senior leaders in the sciences together with in-school Hertz Fellows for regular online conversations about careers.
Nov 14, 2019
In his book, author and Hertz Fellow Daniel Goodman presents personal accounts of the challenges, struggles, successes, U-turns, and satisfactions encountered by leaders in science and technology.