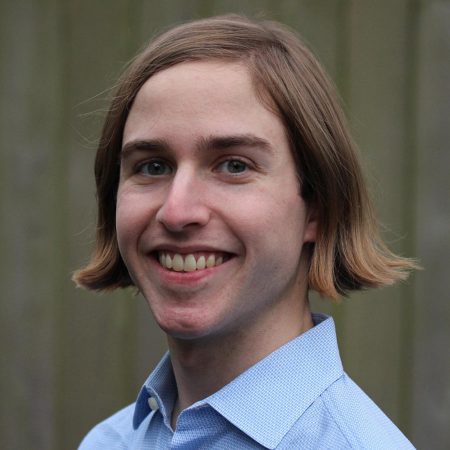 Alex Miller hopes to apply multidisciplinary engineering and science skills to further technology for exploring harsh environments both on Earth and in space while looking for ways to increase human sustainability.
As an undergraduate at the Massachusetts Institute of Technology (MIT), Alex majored in electrical engineering and computer science as well as physics, researching deployable lunar tower infrastructure and signal processing for physical oceanography. Alex has pursued internships at Wing (formerly part of Google X), Microsoft Research's Applied Sciences Group, DeepMind Robotics Team, and NASA Jet Propulsion Laboratory's Mars Science Helicopter autonomy team, cultivating technical skills in controls, digital electronics design, reinforcement learning, embedded systems, and space systems engineering.
While at MIT, Alex studied cello through the Emerson Scholarship program, Chamber Music Society, and the New England Conservatory's Continuing Education program.
​Outside of research activities, Alex enjoys bicycling, designing whimsical objects, thinking about intentional community and baking.
Graduate Studies
Massachusetts Institute of Technology
Physics,
Electrical Engineering,
Computer Science
Undergraduate Studies
Massachusetts Institute of Technology
Related News
Jan 29, 2023
Hertz Fellow Seth Stein has made seminal contributions to Earth and space sciences. Stein is most proud, however, of the work he considers essential to the future of science: serving as a collaborator and mentor to 30 PhD students.
May 18, 2021
From improving treatments for cancer to investigating rising sea levels, the 2021 Hertz Fellows will address the most pressing challenges facing society.