Mort and Maggie Rosenfeld on Paying it Forward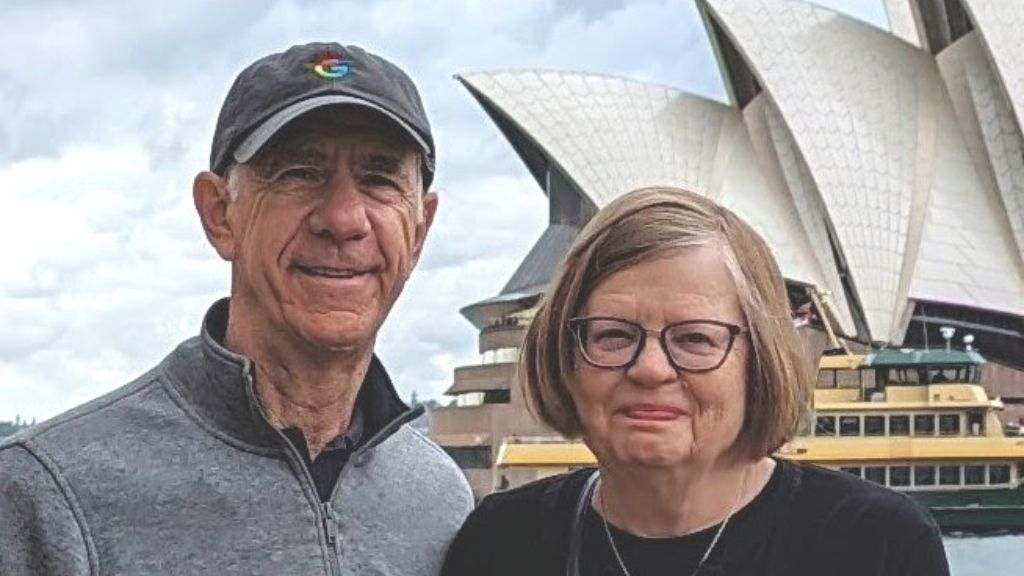 Giving back: it is the prime reason Hertz Fellows make gifts to the Hertz Foundation. For parents Mort and Maggie Rosenfeld, it's the motivation behind their giving, too.
"We felt that, to the extent we could afford it, we should pay back what our son received so somebody else could benefit," Mort Rosenfeld said.
The Rosenfelds, parents of 2007 Hertz Fellow Daniel Rosenfeld, are supporting a Hertz Fellowship in response to an anonymous challenge from a Hertz Fellow and their spouse to raise funds for four fellowships. If successful, the donors will give $500,000 for two additional fellowships, resulting in a total of six funded fellowships. To unlock the challenge, the Hertz Foundation needs to secure at least three of the four fellowships by June 30.
"It's important to support the sciences so that we can continue to improve technology, medicine, and all the other innovations that science leads to."
By funding a fellowship, the Rosenfelds hope to provide the freedom for discovery that Daniel enjoyed as a Hertz Fellow. Daniel's research in physical chemistry at Stanford University led to his current role as a senior staff hardware engineer for X, the "moonshot factory" formerly known as Google [x].
The freedom to explore was at the core of the Rosenfeld's parenting philosophy, Maggie Rosenfeld said. "We basically let our kids find their interests and their passions. And Daniel's passion for science became clear early on," she said.
Maggie describes a son who started building computers while in middle school and who taught himself AP biology in high school because he didn't have time to take the class—interests that were completely self-motivated. The Rosenfelds both had careers in law and see themselves as quite the opposite of scientists.
Maggie and Mort laugh when they recall attending Daniel's dissertation defense. "We understood the first sentence of his presentation, which included a picture of the Iceland volcano. After that we didn't really understand anything," Maggie said.
But understanding science isn't a prerequisite for supporting it. In addition to the Hertz Fellowship, the Rosenfelds also support summer fellowships for undergraduate research at the alma mater of their two sons, Yale University, where they often find student presentations beyond their grasp.
"I feel that we have a moral obligation to give to Hertz for what they gave to our son. If you have a child involved in science who received a Hertz Fellowship, you recognize how important it is. And once you recognize that, you should strongly consider being a donor to the extent that you can."
"It's fairly humbling. We have a lot of education, but it's not science education," Mort said.
And yet, the Rosenfelds feel strongly that support of science is more essential than ever. "It's important to support the sciences so that we can continue to improve technology, medicine, and all the other innovations that science leads to," Maggie said.
Another reason is to combat the politicization of science, Mort said. "Witnessing the politicization of vaccines and research related to COVID drove home the need to support the future of science," he said.
The number one reason they give, though, is to give back. "I feel that we have a moral obligation to give to Hertz for what they gave to our son," Mort said. "If you have a child involved in science who received a Hertz Fellowship, you recognize how important it is. And once you recognize that, you should strongly consider being a donor to the extent that you can."