Harold Newman Named Honorary Hertz Fellow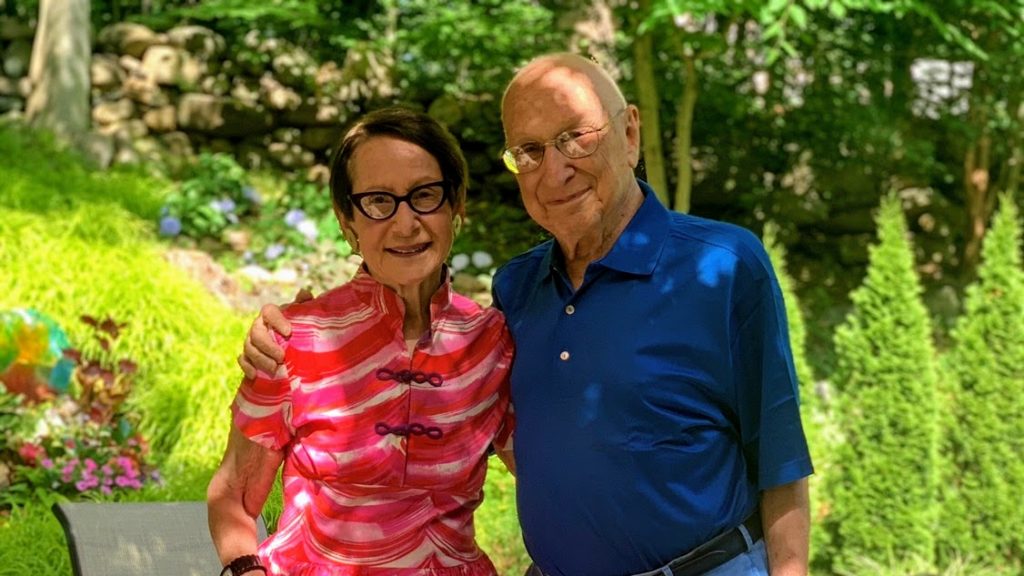 To be a Hertz Fellow is to belong to a community of remarkable human beings who pursue innovative research ideas with the potential for world-changing impact.
Though not a Hertz Fellow himself, throughout his 30 years of service on the Hertz Foundation board of directors, Harold Newman has embraced the ideals and mission of the Hertz community, freely sharing his time, counsel, and financial generosity in support of the foundation and our fellows' work.
We are pleased to announce that in recognition of his extraordinary dedication, the Hertz Foundation board of directors has awarded Harold the status of Honorary Hertz Fellow. During the foundation's 65 years, the board has bestowed this honor on only two other individuals: Lowell Wood and Jay Davis.
This honorary status reflects Harold's deep and abiding passion for fellows' work, his willingness to share his keen business savvy, and his connections, linking fellows with people in his network who can contribute to their success.
Two of the foundation's earliest supporters, Harold and his wife, Ruth, have been among the most generous contributors to the foundation. Their generosity has led to many opportunities for our fellows, including the creation of four named fellowships that have benefited six Hertz Fellows to date. 
The indefatigable entrepreneurial spirit and risk-taking that fueled Harold's business success also inspired him to establish two awards in support of Hertz Fellows. The Peter Strauss Award, named in honor of the late business partner and friend who recruited him to serve on the Hertz Foundation board, recognizes early-career fellows who have made significant achievements in an entrepreneurial endeavor. The Harold Newman and David Galas Entrepreneurial Initiative, awarded to Hertz Fellows who propose the most innovative entrepreneurial projects, with particular emphasis on collaboration among fellows, provides investments up to $25,000 and professional support.
Guided by his deep belief in the extraordinary talent and vision of Hertz Fellows, Harold also has been an early-stage investor in several fellows' research and commercialization activities.
We are immensely grateful for all that Harold brings to our vibrant community and are delighted to give him this special recognition. Please join us in thanking him for his many contributions.
Robbee Baker Kosak
President, Hertz Foundation
David Galas
Chair, Hertz Board of Directors
---