The Power of Partnerships
The Cohan-Jacobs & Stein Families Fellowship
Hertz Fellows David Cohan and Seth Stein believe in the power of partnerships. Committed to their spouses for nearly 40 years, both have pursued careers and adventures in collaboration with dynamic partners.
Cohan's wife and long-distance sailing partner, Sharon Jacobs, paved the way for other women when she joined Hewlett Packard in the 1970s. Stein's spouse and research partner, geologist Carol Stein, is a professor at the University of Illinois at Chicago.
Now the two couples have entered into a new partnership—with each other—to fund the Cohan-Jacobs & Stein Families Fellowship, currently held by biogeochemist Preston Kemeny.
Inspired by a speech at the 2018 Summer Workshop, Cohan approached the foundation to explore how he and Jacobs might contribute to a fellowship, even if they couldn't fully fund it. A bit of matchmaking led to the Steins and, together with matching funds from the $1M MEGAHertz Challenge, the two couples are supporting a fellow for five years. "This was a big financial stretch for us, but it's arguably one of the most useful contributions we'll ever make," Seth Stein said.
"These two families are among the foundation's most consistent donors," President Robbee Kosak noted. "We are so pleased to join them in such a meaningful gift."
Both fellows are grateful for the role of the Hertz Foundation in their lives. They see the foundation as a critical partner in keeping the advancement of science and technology at the forefront.
"The Hertz Fellowship is a model for the way we should be funding young people in science. If we can play a small role in this, we're happy to do it."
"The Hertz Fellowship was totally career- and life-changing. It gave me the opportunity to do graduate study the way you should," said Seth Stein, who received his PhD from Caltech in 1978 and is the Deering Professor of Geological Sciences at Northwestern University. "I worked on things simply because they interested me and not because there happened to be a grant for it."
Cohan, who received his PhD in management science and engineering from Stanford in 1982, joined an analytic consulting start-up while still a student, became its youngest principal, and built it into a successful consulting and software firm. Today he focuses on personal pursuits as well as engagement with several organizations, including the Hertz Foundation and its fellows community.
"Something that has always been valuable to us, and is increasingly valuable as we get older, is maintaining connections," Cohan said. "Sharon and I go to any Hertz Foundation events that we can. The fellows we've met are outgoing and articulate, have multiple interests, and are interested in other people's work, and that's part of the delight."
Jacobs, who was diagnosed with multiple sclerosis in 1990, said she also appreciates the opportunity to give. "It gives me a really good feeling to help people. When I was a student and throughout my career, I gave my time. Since I've been disabled, I can't volunteer in the same way, but now I can give financial support."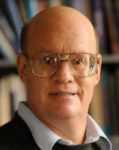 Create Your Legacy
Named fellowships offer a personalized experience with long-term connections to the people and breakthrough research you're supporting. Honor a special person in your life with this lasting gift.
LEARN MORE