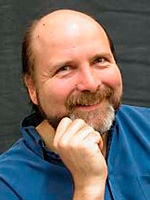 Dr. Hillis is Chairman and co-Founder of Applied Minds, a company that invents, designs, creates and prototypes high-technology products and services for a broad range of applications. Previously, Dr. Hillis was Vice President of Research and Development at Walt Disney Imagineering and a Disney Fellow. Before that he co-founded Thinking Machines Corp., a leading innovator in massively parallel supercomputers and RAID disk arrays.
While completing his PhD at MIT, Dr. Hillis pioneered the concepts that form the foundation of most supercomputers, as well as the RAID disk array technology used to store large databases. Dr. Hillis holds over 80 U.S. patents and is the designer of a 10,000-year mechanical clock.
Dr. Hillis received a Hertz Foundation Fellowship at MIT from 1978-1984, is a recipient of the Hertz Foundation Thesis Prize, and is on the Directors Emeritus of the Fannie and John Hertz Foundation.
Graduate Studies
Massachusetts Institute of Technology
Undergraduate Studies
Massachusetts Institute of Technology
Awards
1985, ACM Doctoral Dissertation Award , Association for Computing Machinery; 1989, ACM Grace Murray Hopper Award , Association for Computing Machinery; 2001, Member, National Academy of Engineering; 1985, Hertz Thesis Prize, Fannie & John Hertz Foundation; 1994, Fellow, Association for Computing Machinery