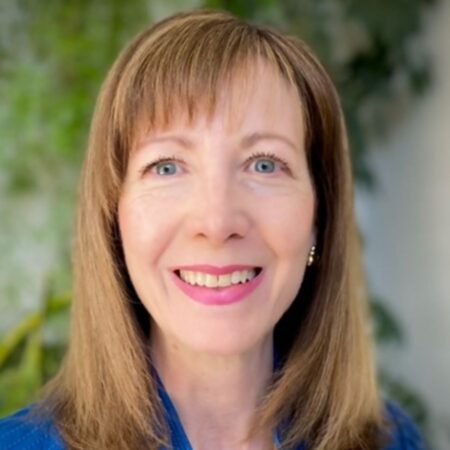 Sandy Phillips, geoscientist, energy industry leader, and sequence stratigraphy expert, retired after a 32-year career working for ARCO Research, Conoco, and BP Explorations Alaska (EXPA). Sandy currently lives in Alaska. Since retiring, Sandy enjoys having more time to spend hiking, mountain biking and fly fishing.
Through her work on the geology and resource potential of Arctic Alaska and the Circum-Arctic, Sandy has witnessed firsthand the dramatic impact of climate change on Alaska's glaciers. After transitioning from field research, she ascended to the highest levels of BPXA as senior geoscience advisor, managing projects from Nigeria to New Zealand, Venezuela to Vietnam, and ultimately leading exploration in Alaska.
Sandy received her B.S. and M.S. degrees in the geoscience program at Texas A&M. She was a Hertz Fellow at Cornell University where she pursued industry-sponsored independent research, an outgrowth of a summer intern project at Exxon Research. After receiving her PhD, ARCO immediately hired her as a senior research geologist.
"The Hertz Fellowship was a key professional credential. It allowed me to advance to the level of senior geoscience advisor on the technical—rather than managerial—track, demonstrate the impact of technical leadership for delivering business value, and more importantly, pave a path for others to follow."
Graduate Studies
Cornell University
Geology
Shelf Sedimentation and Depositional Sequence Stratigraphy of the Upper Cretaceous Woodbine–Eagle Ford Groups, East Texas, Volumes 1 and 2.
Undergraduate Studies
Texas A&M University
How Sandra is Making an Impact