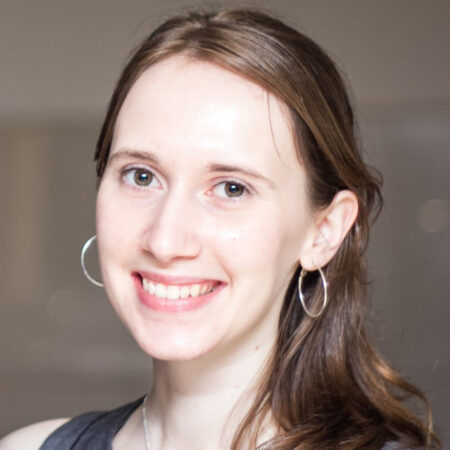 Rebecca Carlson is pursuing a PhD in medical engineering and medical physics at the Massachusetts Institute of Technology.
As an undergrad studying chemical engineering at Michigan State University, she began researching small interfering RNAs in Dr. Walton's Applied Biomolecular Engineering Lab. To satisfy her budding interest in immunology, she also did a summer research internship at the National Institutes of Health, where she studied signaling in macrophages. There, she drew on her quantitative engineering skills, teaching herself how to program in R in order to analyze high-throughput imaging data. This fueled a passion to combine computational and experimental methods in her future research. She is particularly interested in applying these methods to study autoimmune diseases such as lupus. In the future, Rebecca hopes to lead international and interdisciplinary teams to better understand and predict autoimmune disease presentation and progression. She is particularly interested in dissecting immune system variation based on sex and how this contributes to sex disparities in autoimmunity.
In addition to research, she has maintained a passion for languages: she speaks English and Italian fluently and is learning French, Chinese, and Twi (a Ghanaian language). Rebecca grew up in Italy before moving to the U.S. in high school. In her spare time, she hopes to make frequent trips to Italy, Ghana, and China, and hopefully discover a love for a few other countries along the way.
Graduate Studies
Massachusetts Institute of Technology
Undergraduate Studies
Michigan State University