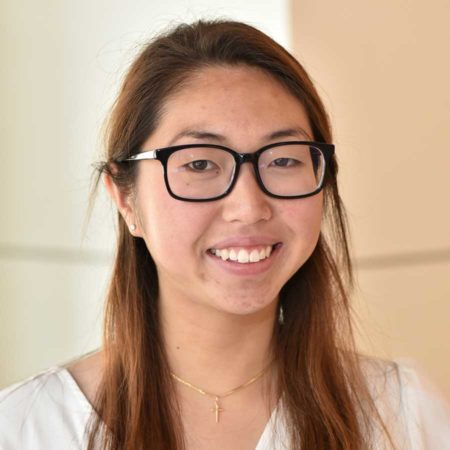 Melissa Mai is a PhD candidate in Biophysics at Harvard University, where she studies solute transport within plants living in extreme environments.
Integrating theory, benchwork, and fieldwork, her research explores how plants manage salt, sugar, and methane across scales and ecosystems, from Northeastern wetlands to the world's driest desert. She has led fieldwork efforts in the Atacama Desert, Chile, to study the habitat and physiology of an anomalous brine-producing desert shrub. In Boston, she has successfully cultivated these plants, which has historically been difficult to achieve outside of their limited native range. Her other projects include mathematical models of competing flows within the complicated anatomy of conifer needles and of the role of trees as conduits for methane release from swamps.
As an undergraduate in biophysics and math at Johns Hopkins University, Melissa conducted research in experimental and computational biophysics spanning microbiology, structural biology, and cell motility. From this, she developed a broad interest in quantitative, physics-based approaches to biologically relevant problems. She has also helped develop visualization tools for large clinical trial datasets as part of Pfizer's Pharmacometrics group.
Outside of her research, Melissa serves as a mentor for undergraduate students from underrepresented groups as they apply to summer internships, fellowships, and graduate programs. She is also involved in outreach efforts with the Harvard Museum of Natural History to introduce both young and adult learners to the wonderful world of weird plants through classroom visits and public talks. Her passion project is organizing an annual Fall Bog Crawl to explore and admire the native wetlands of New England. In addition to exploring bogs and museums, her other hobbies include knitting, making homemade breads and cheeses, and woodworking.
Graduate Studies
Harvard University
Undergraduate Studies
Johns Hopkins University
Related News
Apr 16, 2019
The Hertz Foundation spoke with three of this year's Hertz Fellows about the opportunities ahead as they begin their Fellowships, as well as what they see as challenges facing the newest generation of scientists.
Apr 16, 2019
The Fannie and John Hertz Foundation, a nonprofit organization dedicated to advancing groundbreaking applied science with real-world benefits for all humanity, has announced the 2019 recipients of the prestigious Hertz Fellowship.