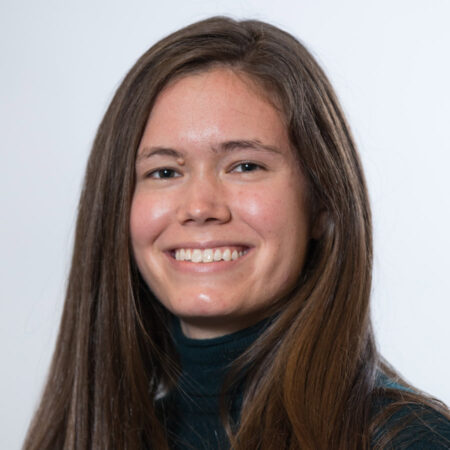 Lila Neahring is a postdoctoral fellow in the Developmental Biology program at Memorial Sloan Kettering.
In the laboratory of Jen Zallen, she studies the mechanical forces and cell behaviors that shape tissues in the developing mouse embryo.
Lila received her undergraduate degree in biology from Stanford University in 2015, where she studied mechanisms of signal transduction and oncogenic mutations in the Hedgehog signaling pathway in the laboratory of Philip Beachy.
She received her PhD from the University of California San Francisco in 2023, where she used the mitotic spindle as a model system to study self-organization in the lab of Sophie Dumont.
As a graduate student, Lila was a fellow of the Hertz Foundation, the National Science Foundation, and a UCSF Discovery Fellow, and her research was recognized with the Biophysical Society's Student Research Achievement Award (2021) and the Harold Weintraub Graduate Student Award (2023).
Graduate Studies
PhD, University of California, San Francisco
Biology
Opposing Forces and Torques Provide Robustness in the Human Mitotic Spindle
Undergraduate Studies
Stanford University
Related News
Oct 24, 2023
The Fannie and John Hertz Foundation is proud to recognize the most recent graduates of the Hertz Fellowship in applied science, mathematics, and engineering.
Mar 22, 2017
The most selective fellowship program in the country supports brilliant, disruptive minds in science, engineering and mathematics for a full five years of research freedom.