Katie Landolfi
Development Assistant, Hertz Foundation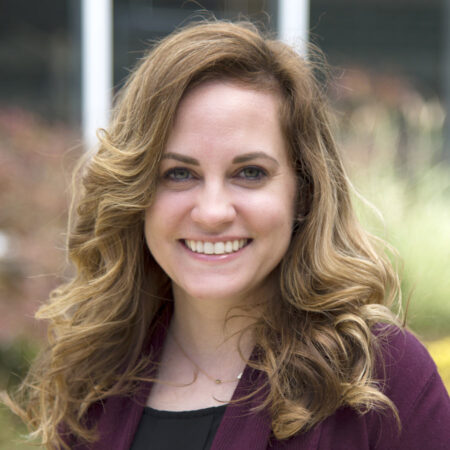 As Development Assistant at the Fannie and John Hertz Foundation, Katie is responsible for maintaining a healthy donor database and works closely with the development team to ensure the accuracy of all constituent records.
Katie joined the Hertz Foundation after years of experience working as the Director of Database Services and Administration in independent K-12 schools. She brings an enthusiasm for data management and expertise in constituent analytics.
Raised in the Philadelphia suburbs, Katie received a bachelor's degree in journalism from Pennsylvania State University. When not analyzing donor records, she can be found teaching group fitness classes at Pure Barre and cheering on all of the Philadelphia sports teams. Also an avid fan of the PGA Tour, Katie hopes to improve her own golf game in her free time.
"The extraordinarily talented fellows of the Hertz Foundation drive me to further my passion for data analytics and accurate record keeping."
Undergraduate Studies
Pennsylvania State University