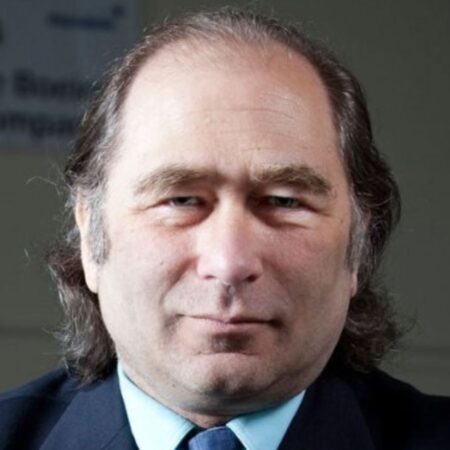 Jordin Kare was a physicist, aerospace engineer and inventor known for his research on laser propulsion.
Jordin passed away in 2017 after an illustrious career. He received his B.S. in electrical engineering and physics from the Massachusetts Institute of Technology in 1978 and Ph.D. in astrophysics from the University of California, Berkeley in 1984. Kare worked for many years at Lawrence Livermore National Laboratory. In 1996, he left LLNL and, after working briefly for a small space-related startup company, in 1997 became an independent consultant specializing in advanced space system design, and started his own company, Kare Technical Consulting, and went on to found LaserMotive in 2007. He joined Intellectual Ventures as an inventor and invention analyst in 2007.
Jordin was responsible for Mockingbird, a conceptual design for an extremely small reusable launch vehicle, and was involved in the Clementine lunar mapping mission. Kare was also known as developer of the Sailbeam interstellar propulsion concept and, in the science fiction fan community, as a composer, performer and recording artist of filk music.
Graduate Studies
University of California, Berkeley
Physics
An Automated Search for Supernovae