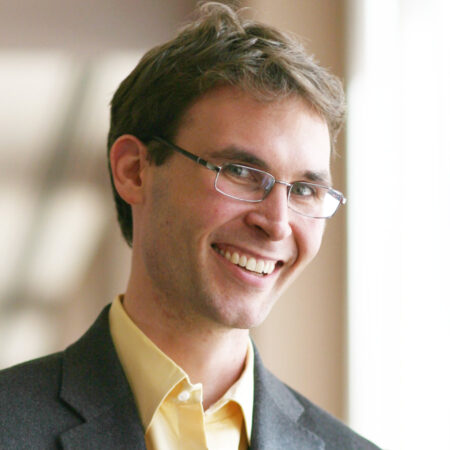 John Frank is the Vice President of Collaborative AI at Salesforce.
John received his Hertz Fellowship and decided to pursue a PhD at MIT studying "ordering on curved interfaces" with Professor Mehran Kardar. His research focused on understanding how curvature influences reactions and patterns on membranes He holds a bachelor's in physics with distinction from Yale University, where he led Yale's first solar car team to the top rookie seat of Sunyrace 97.
John founded MetaCarta, which pioneered map-based search with statistical natural language processing that helps people find everything written about any place. Nokia acquired MetaCarta in 2010. Most recently, John helped to co-found a new start-up, Diffeo, which was acquired by Salesforce in 2019. John's work and leadership at Diffeo led to the The Newman Entrepreneurial Initiative award, that he shared with its co-founders and Hertz Fellows Max Kleiman-Weiner and Dan Roberts.
"The Hertz Fellowship changed my life. It allowed me to follow my instincts and explore whole fields and also nooks and crannies with a freedom that might have taken most of a career to construct from less efficient funding strategies."
Graduate Studies
Massachusetts Institute of Technology
Awards
2014, Peter Strauss Award, Fannie & John Hertz Foundation
2013, The Newman Entrepreneurial Initiative Fund, Fannie & John Hertz Foundation
Related News