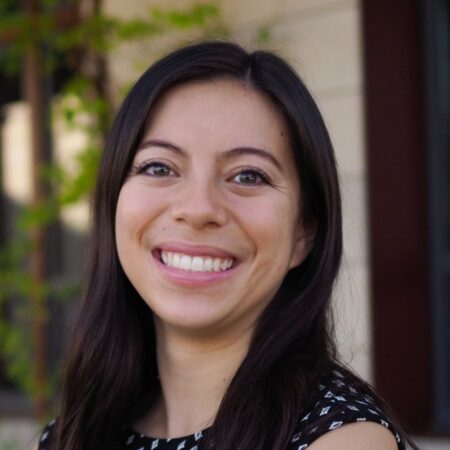 Isabel Orlanes Gallegos is interested in the fairness, explainability and transparency of artificial intelligence systems. She will start her computer science doctoral program at Stanford University in fall 2023.
She is a joint bachelor's and master's student at Stanford University majoring in computer science with a focus on artificial intelligence and minoring in education. She currently works as a research assistant in the Stanford Regulation, Evaluation and Governance Lab (RegLab), where she studies the encoding of race and ethnicity in health care data. Prior to joining the RegLab, she conducted undergraduate research in the Stanford Laboratory of Quantitative Imaging and Artificial Intelligence and the Stanford Machine Intelligence for Medical Imaging research group on opportunistic disease screening and uncertainty estimation techniques for medical machine learning models. She has also completed internships at Sandia National Laboratories, Microsoft, Apple and Jane Street Capital. She has been awarded two patents and has received national computing awards for her work.
Outside of her research, Gallegos is passionate about education equity and supporting underrepresented students in science, technology, engineering and math (STEM), having served as the president of the Stanford Society of Latinx Engineers; the outreach chair and graduate chair of Stanford Women in Computer Science; and co-lead of the Diversity Research Team for the Stanford Tech History Project. She also enjoys running, baking, photography and being outdoors.
Graduate Studies
Stanford University
Undergraduate Studies
Stanford University