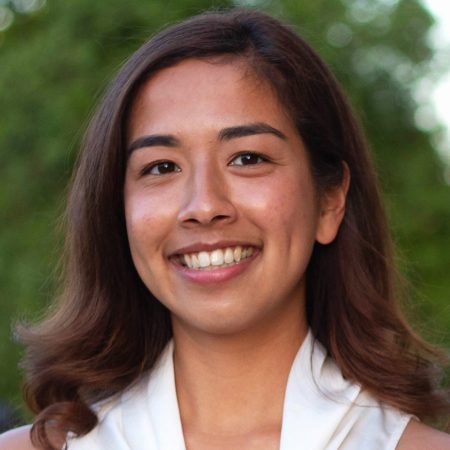 By studying the molecular signals that shape the immune response to disease, Gita Abhiraman hopes to improve therapies for cancer and infectious diseases.
An MD-PhD student at Stanford University, Gita focuses her research on molecular mechanisms that underlie human disease and immunity. Working under the advisement of Professor Chris Garcia, Gita uses X-ray crystallography and protein engineering to study the structure and function of immune receptors, such as cytokine receptors and antibodies. By using structural information as a blueprint, she seeks to engineer modified receptor-ligand pairs to modulate the immune response and guide the design of new therapies for cancer, autoimmune disease, and infectious diseases.
In high school, Gita fell in love with the elegance of physics and math. Simultaneously, the diagnosis and cure of her mother's cancer motivated her to pursue research that could positively impact human health. As an undergraduate at Harvard University majoring in physics with a focus in biophysics, Gita conducted her senior thesis research on tumor-immune dynamics, advised by Stephanie Dougan at the Dana-Farber Cancer Institute. She received a bachelor's degree from Harvard University in 2018.
Gita has enjoyed writing, directing, and producing plays, including Harvard's First-Year Musical. She also likes to draw, hike, and cook with her co-op in California. Gita is a native of New Haven, Connecticut.
"I deeply feel that my responsibility in doing science is to serve societyand improve human health."

Graduate Studies
Stanford University