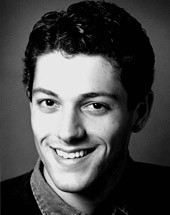 Dr. Ezekiel "Zeke" Kruglick received his BS and MS in electrical engineering from UCLA and his PhD in electrical engineering from UC Berkeley. He has worked at the Jet Propulsion Laboratory, various universities, and several commercial companies including three start-ups that successfully developed new MEMS products. At his most recent start-up effort he took an idea from concept to product booking of over a million dollars per quarter in a single year.
Dr. Kruglick and his professional activities have been featured in a number of publications, including The Economist, OE Reports, Scientific Computing World, and EE Times. He has numerous patents issued or pending, has published over 35 technical papers, and has received a number of awards in recognition of his work including a recent NASA Space Act Award. He has written key or cover articles for several professional publications, including Solid State Technology, Lightwave Reports, and WDM Solutions. He is extensively quoted in Fiber-Optic Systems for Telecommunications and RF Mems: Theory, Design and Technology and is a co-author of the MEMS Handbook second edition from CRC press.
Dr. Kruglick is CEO at Ardent Research, a technology company he founded. In addition, he has served on the board of directors of Ntech Corp as both a private and public company; he also was on the board of directors of TiNi Alloy Company.
Graduate Studies
University of California, Berkeley
Electrical Engineering
Microrelay design, performance, and systems