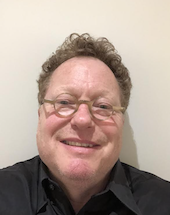 Dr. Edward H. Frank is presently co-founder and CEO of Brilliant Lime, Inc., a very early-stage technology development startup. Previously, he was co-founder and CEO of Cloud Parity Inc., a voice-of-the-customer startup in the SF Bay Area, founded in late 2013. From 2009 through 2013, he was Vice President of Macintosh Hardware Systems Engineering at Apple, Inc. where he led the development of four generations of Macintosh laptop and desktop computers. Before joining Apple, he was Corporate Vice President of Research and Development at Broadcom, where he was responsible for Broadcom's overall engineering execution and played a key role in corporate business and IP strategy. Prior to becoming Corporate VP of R&D, Frank co-founded and led the engineering group for Broadcom's Wireless LAN business, which is now one of Broadcom's largest business units. Frank joined Broadcom in May 1999 following its acquisition of Epigram, Inc., where he was the founding CEO and Executive Vice President.
From 1993 to 1996, he was a co-founder and Vice President of Engineering of NeTpower, Inc., a computer workstation manufacturer. From 1988 to 1993, Frank was a Distinguished Engineer at Sun Microsystems, Inc., where he co-architected several generations of Sun's SPARCstations and was a principal member of Sun's Green Project, which developed the precursor to the Java cross-platform web programming language. Dr. Frank holds over 50 issued patents. He presently serves on the Boards of Directors of Analog Devices (ADI), Cavium (CAVM), Quantenna (QTNA), and eASIC, and is an advisor to several Bay Area Venture capital firms and startups.
Dr. Frank holds BSEE and MSEE degrees from Stanford University. He received a Ph.D. in computer science from Carnegie Mellon University, where he was a Hertz Foundation Fellow, and was elected to the National Academy of Engineering in 2018. Frank has been a Trustee of Carnegie Mellon University since 2000 and is currently a Vice Chairman of the Board. Dr. Frank is also the Executive Director (pro bono) of Metallica's All Within My Hands Foundation, and is the founder and vintner of Compass Vineyards, in Napa California, a boutique producer of 100% estate grown Cabernet Sauvignon.
Graduate Studies
Carnegie Mellon University
Computer Science
A Data-Driven Multiprocessor for Switch-Level Simulation of VLSI Circuits
Awards
2018, Member, National Academy of Engineering