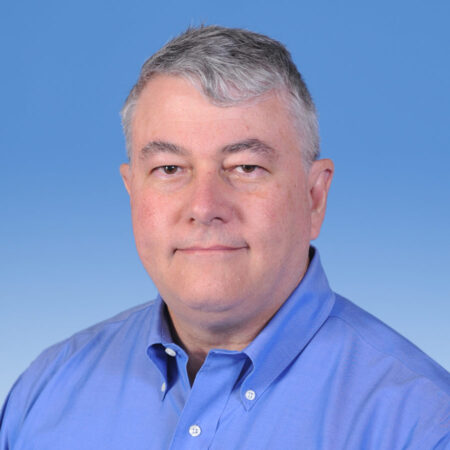 David Dankworth manages Hydrogen technology programs in the Low Carbon Solutions Technology Portfolio at ExxonMobil Technology and Engineering Co.
In his 30+ year career, Dankworth has led a range of global technology groups within ExxonMobil, including heat transfer, combustion, energy conservation, catalytic cracking, and hydroprocessing. He also has played roles in operations as technical manager of the Ingolstadt refinery in Germany, and managed regional engineering support for refining in both Europe and Canada. He was manager of the global Refining Process Engineering division from 2009-2013, which supported research, operations, project development and commercialization of process technology for ExxonMobil refineries and licensing customers worldwide. Most recently, he was head of strategy for EM Research and Engineering Company, working at the interface between technology development and business strategies.
Dankworth is a chemical engineer, with degrees from Rice University (B.S. 1986) University of Cambridge (CPGS 87, Churchill Scholar) and Princeton (Ph.D. 91, Hertz Fellow). He is the inventor on over 20 U.S. and international patents.
His continuing interests are in the areas of chemical reactor engineering, process intensification, global energy supply, corporate and industry strategy, and technologies to enable a transition to a low GHG intensity energy system.
Graduate Studies
Princeton University
Chemical Engineering
Macroscopic Structure of Time-Dependent Two-Phase Flow Regimes in Packed Beds
Undergraduate Studies
Rice University
Awards
1986, Churchill Scholar, Winston Churchill Foundation of U.S.
How David is Making an Impact