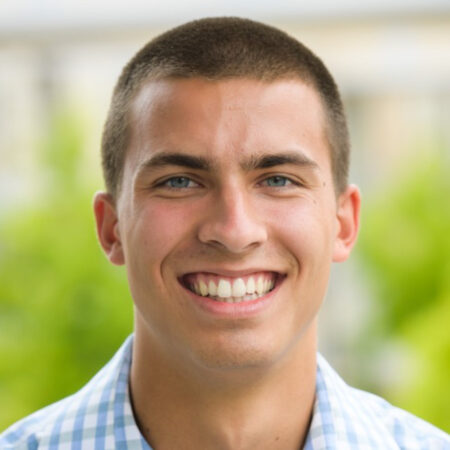 Chris Panuski a PhD candidate in Electrical Engineering and Computer Science at the Massachusetts Instiutte of Technology (MIT).
Chris received bachelor's degrees in Electrical Engineering and Physics from the United States Naval Academy in 2017. At the Naval Academy, his studies focused on the development of radar signal processing algorithms, digital image reconstruction techniques, and a mechanically mediated microwave-to-optical transducer using photonic integrated circuits. Following graduation, he was commissioned into the Navy's information warfare community and – with the support of the Hertz Foundation – joined MIT's Quantum Photonics Group to continue researching integrated optics.
His current thesis work explores programmable optics for beamforming, communications, and precision sensing at their fundamental limits. As two notable examples, his team recently demonstrated gigahertz-rate beamsteering and measured statistical temperature fluctuations in wavelength-scale optical components. After graduate school, he looks forward to returning to the Navy to work on the increasingly technical problems facing national security.
Outside of the lab, Chris shares his passion for aviation as a volunteer flight instructor and enjoys exploring the relationship between leadership and innovation in technical organizations.
Graduate Studies
Massachusetts Institute of Technology