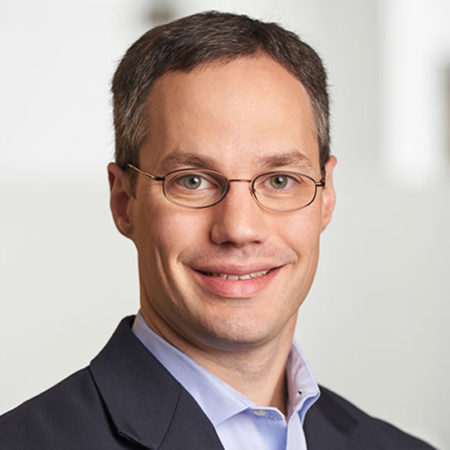 Chris Loose has served as Chief Scientific Officer at Frequency Therapeutics since co-founding the company in 2014.
Before joining Frequency Therapeutics, he served as Chief Technology Officer for Semprus BioSciences, a company he also co-founded and was acquired by Teleflex in 2012. During his tenure at Semprus, he led the technology team in developing medical products with surface modifications designed to reduce infection and clotting, leading to FDA and European CE marketing clearance.
Prior to Semprus, Chris worked as a chemical engineer at Merck Research Labs. In 2011, Chris was awarded the inaugural Peter Strauss Entrepreneurial Award from the Hertz Foundation. He has also been named to the MIT Technology Review 35, the 35 innovators under 35 most likely to impact technology, and the Boston Business Journal 40 under 40. He is currently the Executive Director of Yale University's Center for Biomedical and Interventional Technology, and Associate Adjunct Professor of Urology in the Yale School of Medicine.
Chris holds a Ph.D. in Chemical Engineering from MIT, where he was a Hertz Fellow and studied under Robert Langer, Sc.D. Previously, he earned a B.S.E in Chemical Engineering summa cum laude from Princeton University.
Graduate Studies
Massachusetts Institute of Technology
Chemical Engineering
The Production, Design, and Application of Antimicrobial Peptides
Undergraduate Studies
Princeton University
Awards
2011, Peter Strauss Award, Fannie & John Hertz Foundation
2007, TR35, MIT Technology Review
2007, Hertz Thesis Prize, Fannie & John Hertz Foundation
How Chris is Making an Impact