Charlie Dog
Chief Napping Officer, Hertz Foundation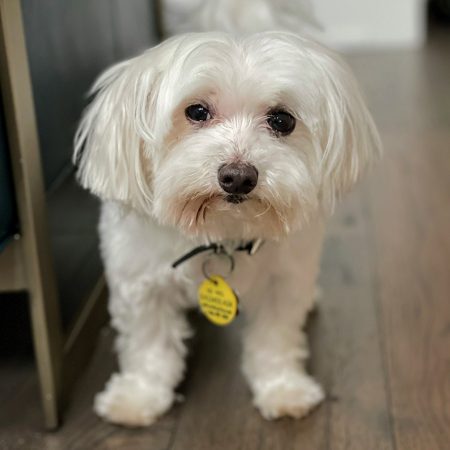 A 12-ish-year-old maltese, Charlie is quite comfortable in his role as Chief Napping Officer at the Fannie and John Hertz Foundation.
Rescued from the streets of Philadelphia, Charlie is known for his gentle spirit and kindness. He excels at reminding staff to make time for life's essentials: water, food, bathroom breaks, sleep, and more sleep.
When not napping, he loves to chase deer and bark at squirrels in the yard, completely disregarding that his small stature and five remaining teeth pose no threat at all.