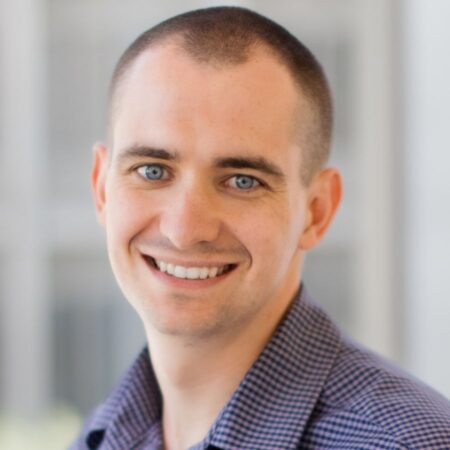 Charles Tschirhart is completing a Kavli Institute postdoctoral fellowship at Cornell University.
Tschirhart is originally from Naperville, Illinois. He completed his undergraduate degrees in Applied Physics and Chemistry at Caltech, after which he worked for a year on a Fulbright scholarship at the
University of Nottingham in the UK.  
He completed his PhD in experimental condensed matter physics at UCSB, supported by the Hertz foundation and the National Science Foundation. 
At UCSB Tschirhart and his colleagues built and operated a set of nanoSQUID microscopes, which are tools capable of precisely measuring and imaging magnetic fields at low temperatures with high resolution. 
He enjoys building machines and has spent most of his career developing scientific instrumentation
for performing new kinds of measurements on condensed matter systems. He is especially
interested in topological phases and magnetism and enjoy thinking about ways in which exotic
interaction-driven electronic phases can be used to support new technologies, from superconducting sensors to exotic magnetic memories.  
Tschirhart is currently studying interaction-
driven phases in transition metal dichalcogenides at Cornell University, supported by a Kavli
Institute at Cornell postdoctoralfellowship. These properties produced new mechanisms for electronic control of magnetism, which, if realized at higher temperatures, could be useful in magnetic memories.
"The long lasting and useful benefit of the Hertz Fellowship is the community of fellows. They are brilliant people doing exciting things and will be great scientists to know and work with in the future. A lot of the theoretical framework behind my research in nanotechnology and fluid dynamics bridges into chemistry, and it's important to me to have a community to collaborate with."

Graduate Studies
PhD, University of California, Santa Barbara
Condensed Matter Physics
Berry Curvature, Orbital Magnetism and Chern Magnets in van der Waals Heterostructures
Undergraduate Studies
California Institute of Technology
Awards
2015, Fulbright Scholar, Fulbright U.S. Student Program
Related News
Oct 24, 2023
The Fannie and John Hertz Foundation is proud to recognize the most recent graduates of the Hertz Fellowship in applied science, mathematics, and engineering.
Apr 21, 2015
Awardees are top young minds in STEM, Fellowship covers graduate school and living expenses.