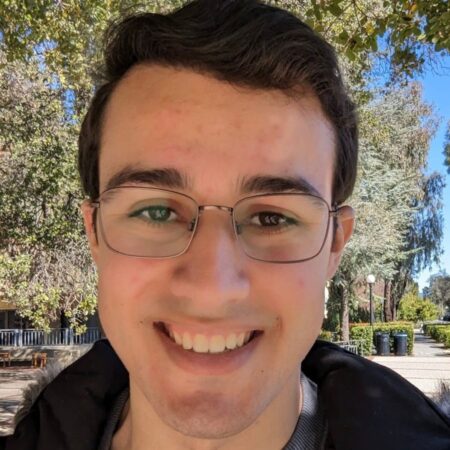 Benjamin Spector is creating new methods and architectures for robust and transparent artificial intelligence while enabling adoption by a growing scientific and engineering community.
As a doctoral student in computer science at Stanford University, his work straddles systems and machine learning. As an undergraduate at the Massachusetts Institute of Technology (MIT), Spector published machine learning research at conferences, including the Very Large Data Base Conference and the Conference on Neural Information Processing Systems, and presented work on computational plasma physics at an annual meeting of the American Physical Society's Division of Plasma Physics. He also started a not-for-profit startup accelerator, Prod, whose cohort companies raised $25M under his leadership.
Originally from New York, Spector received both his bachelor's in computer science and mathematics and his master's in computer science at MIT. Spector enjoys playing the cello and ping-pong, history, cooking and hiking.
Graduate Studies
Stanford University
Undergraduate Studies
Massachusetts Institute of Technology
Computer Science,
Mathematics
Related News
Sep 26, 2023
The 2023 Hertz Summer Workshop, which took place August 3–6, 2023, at the University of California, San Diego campus, was truly a one-of-a-kind gathering filled with vibrant discussions, meaningful networking and productive collaboration.