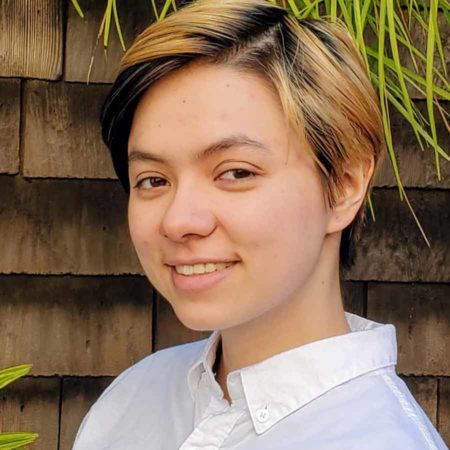 Alyssa Dayan hopes to further our knowledge about intelligence and cognition, while enabling smarter new technologies that can help the world.
Alyssa will pursue a PhD in computer science this fall at University of California, Berkeley, where she will focus on artificial intelligence and machine learning research. Her plans include creating and studying algorithms with human-like intelligence, such as the ability to perform high-level reasoning and direct their own learning to achieve long-term objectives. Alyssa also plans to work on interpretability, which she considers essential to fairness and safety in real-world applications, and for gaining broader insights into intelligence in general.
Currently, Alyssa is a machine learning research scientist on the research and development team of Uber Advanced Technologies Group, where she works on simulation and prediction for autonomous vehicles.
A 2018 graduate of the Massachusetts Institute of Technology, she received her BS in math with computer science. Her undergraduate research experiences spanned genomics, systems neuroscience, machine learning, and computational cognitive science. The common thread in her broad range of interests is the design and use of computational methods to investigate and model complex systems, with a particular focus on natural and artificial intelligence.
Alyssa was born in Boston but spent most of her childhood in London. She returned to the US after high school and currently lives in San Francisco. In her free time she loves making visual art of all kinds, from paintings to music visualizers.
"I hope to make a difference in people's lives by creating artificial intelligence that requires minimal human guidance to help us with all kinds of complex tasks, and even teach us new things."

Graduate Studies
University of California, Berkeley
Awards
2018, Randolph G. Wei Undergraduate Research Award, Massachusetts Institute of Technology
2018, Data Science Prize, MakeMIT
2017, Amgen Scholarship, Amgen Foundation