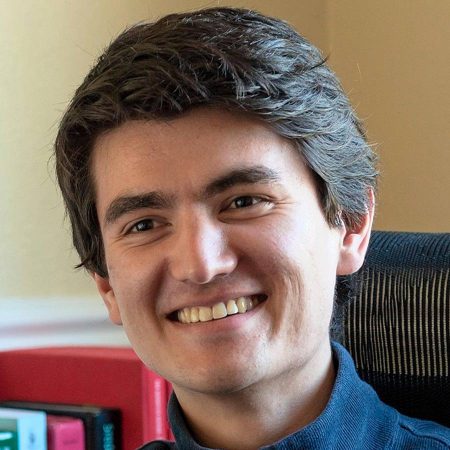 Alexander Zlokapa focuses his research on combining techniques from theoretical physics and machine learning.
A physics major at the California Institute of Technology (Caltech), his research interests began in experimental high energy physics at Caltech and Stanford SLAC National Accelerator Laboratory. He now collaborates closely with researchers at the Massachusetts Institute of Technology, Harvard University, the University of Southern California, and Google Quantum AI on various projects in the domains of quantum computing and AdS/CFT. He works on developing new quantum machine learning algorithms and on AI-based methods for simulating physical systems, such as wormholes, using current quantum technologies.
In addition to his physics research, Alexander led a Caltech initiative to build machine learning forecasts of COVID-19. The collaboration of several hundred students provided policymakers and scientists with predictions of the pandemic's spread in California and beyond. Alexander also has contributed to the community as the founder of the Caltech Data Science Organization, where he leads workshops for Caltech freshmen on machine learning, and as the organizer of a weekly science outreach program for minority elementary school students.
Alexander was awarded a Barry M. Goldwater Scholarship in his junior year at Caltech and the institution's George W. Green Memorial Prize for research and Fisher Memorial Award in physics. He also was awarded a Marshall Scholarship, which he declined to pursue a PhD in the United States.
Alexander was born in Texas and grew up in California's San Francisco Bay Area, where he studied piano and violin and performed in youth orchestra programs in Carnegie Hall and London. Pre-pandemic, he served as the assistant concertmaster of the Caltech orchestra.
Graduate Studies
Massachusetts Institute of Technology