The Fannie and John Hertz Foundation Welcomes Two New Directors
The Fannie and John Hertz Foundation, a not-for-profit organization dedicated to empowering America's most brilliant minds in science, mathematics and engineering, today announced Rosemarie Havranek and Ray Sidney have joined its Board of Directors. Rosemarie is a Seattle-based philanthropist whose husband and son are both Hertz Fellows. Ray is a Hertz Fellow who has remained active in the Hertz Community since receiving the Fellowship in 1991.
"Our Board of Directors plays a critical role in setting the Foundation's future direction and in determining the evolution of our hallmark program—the prestigious Hertz Foundation Fellowship. Each member is deeply committed to identifying and supporting this country's next generation of leaders in science and technology," said Robbee Baker Kosak, president, the Fannie and John Hertz Foundation. "Hertz Fellows have made significant contributions to further American progress over the past 60 years, and members of the Board play an important role in mentoring and supporting the success of our Fellows. On behalf of the entire Board, we are delighted to welcome Rosemarie and Ray, and look forward to their contributions as we plan our direction and growth over the next 60 years."
Rosemarie earned her MA in Romance Languages & Literature from Princeton University. She has served on various charitable committees and boards in the Seattle area, including the Lakeside School Board and the Woodland Park Zoo Safari Club. Rosemarie has a deep personal connection to the Hertz Foundation and its mission: both her husband, Nathan Myhrvold, and son, Cameron A. Myhrvold, are Hertz Fellows. That connection and understanding of the importance of innovation has led Rosemarie and Nathan to be active supporters of research freedom and of the Hertz Foundation.
"Those who are 'in the know' know that Hertz Fellows are special—stunningly intellectual and encouraged to be successful because they are given the freedom to test themselves, to fail and to find success in that failure to do great things," said Havranek. "Hertz Fellows are the people who have solved and will continue to solve world issues. I am thrilled to offer my 'insider-outsider' perspective to help advise the Foundation and these genius Fellows as they make contributions to positively impact mankind."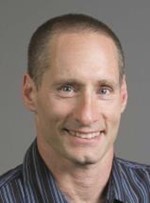 As a Hertz Fellow, Ray earned his PhD in mathematics at Massachusetts Institute of Technology (MIT). Ray was the second engineer to join Google in 1999 and is currently co-owner of the Ritz-Carlton Residences, Dove Mountain. He is a member of the XPRIZE Foundation's Vision Circle, and he serves on various committees at MIT. In 2009, while attending a Hertz Foundation event, he realized there were many brilliant people at the event, but they didn't have as much time scheduled for interacting and getting to know one another as they did for attending talks. So he led the charge to develop and launch the Foundation's popular Summer Workshop. His goal for the summer workshops is to plant seeds for social and professional collaboration—and allow time for fun.
"I really enjoy getting to know other Fellows and learning about their research—it keeps me engaged and strengthens the community aspect of the Foundation, which is important for fostering the collaboration that helps innovation flourish," said Sidney. "I have a soft spot in my heart for the Foundation, partly for what my Fellowship meant for me, and partly because of the reasons the Hertz family created the Foundation—supporting young minds at the early and incredibly critical stages of their research as they are just beginning to explore the infinite possibilities of their respective field. I'm looking forward to getting more involved and meeting more amazing people."
The Fannie and John Hertz Foundation is the legacy of John Hertz, a Hungarian immigrant who made his fortune by capitalizing on the entrepreneurship prospects in the budding automotive industry. He believed that innovative and entrepreneurial solutions were vital to the strength, security and prosperity of our nation—and began the Foundation to support exceptionally talented students expected to have the greatest impact on the world's problems. Today, the Hertz Community is one of the most influential groups of leaders, innovators, engineers, mathematicians and scientists in the American corporate, university, national laboratory and military sectors. To date, Hertz Fellows collectively possess more than 3,000 patents, have founded more than 200 companies and have received more than 200 major national and international awards, including two Nobel Prizes and a Turing Award.