Hertz Fellow Kim Budil on Leading the Future of Nuclear Fusion
When we think about the biggest challenges facing our nation, certain concerns are top of mind — nuclear weapons, climate change and cyber security for example. Hertz Fellow Kim Budil is leading the laboratory tackling all of those challenges and more.
Budil recently spoke at a Hertz Foundation Board meeting about the work she is leading as the 13th director of Lawrence Livermore National Laboratory (LLNL) and provided an in-depth look into the lab's recent fusion breakthrough in the pursuit of clean, abundant energy — an accomplishment the US Department of Energy described as a 'historic, first-of-its kind achievement' that will provide 'invaluable insights into the prospects of clean fusion energy.'
The achievement of fusion ignition at LLNL is a major scientific breakthrough decades in the making that will pave the way for advancements in national defense and the future of clean power. On December 5, 2022, a team at LLNL's National Ignition Facility conducted the first controlled fusion experiment in history to reach this milestone, also known as scientific energy breakeven—meaning it produced more energy from fusion than the laser energy used to drive it.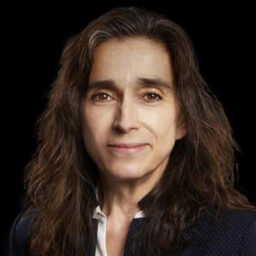 "I believe strongly that science and technology leadership is a key component of U.S national security."
Kimberly Budil
1987 Hertz Fellow
Director, Lawrence Livermore National Laboratory
"Crossing this threshold is the vision that has driven 60 years of dedicated pursuit — a continual process of learning, building, expanding knowledge and capability, and then finding ways to overcome the new challenges that emerged," said Budil. "These are the problems that the U.S. national laboratories were created to solve."
While the opportunity to advance the cause of fusion is very real, Budil feels that it is her job to be very realistic with people about the massive undertaking required to fully capitalize on this achievement.
"It's enormously difficult. And it's not just engineering, there's still physics to be learned and much work to be done," Budil said. If we can capture that intellectual capital in this great moment where everyone is really feeling the power of science, that would be amazing."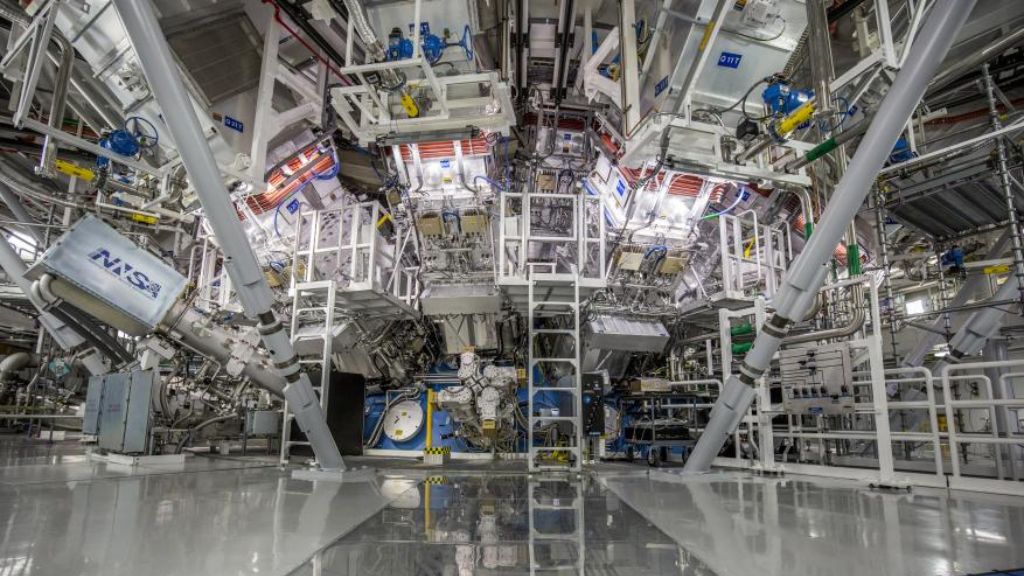 Budil is passionate about harnessing the potential of emerging science and technology leaders to further national security efforts. She knows firsthand the positive impact a Hertz Fellowship has through both financial and lifelong professional support and in her role as a Hertz Foundation board member, she helps advance opportunities for students to further their careers in national security.
Recently selected by the San Francisco Business Times as one of the Power 100, Budil sets the strategic vision for the LLNL. She is responsible for successful execution of programs and operations to advance science and technology for national security and to maintain an outstanding and diverse workforce.
"I believe strongly that science and technology leadership is a key component of U.S national security," said Budil. "U.S leadership, visible leadership, in key science and technology areas that our adversaries can measure really tells them something about our capabilities."
When she hears people concerned about advancing national security capabilities fast enough to keep up with looming threats, she looks back at how much has been accomplished in years past.
"We have demonstrated in the past that with limited knowledge, limited capabilities, but really hard work and dedication, we can make things happen on a very fast time scale and the world today really demands that kind of ethos," Budil said.
Budil received her Ph.D. in engineering/applied science as a Hertz Fellow from the University of California, Davis in 1994 and obtained her bachelor's degree in physics from the University of Illinois at Chicago in 1987. She started at LLNL in 1987 as a graduate student in laser programs and became a postdoc in the weapons program in 1994. Throughout her career she has held roles of increasing management responsibility across LLNL programs. She says it is an honor to lead more than 8,000 employees at LLNL who address some of the biggest challenges facing our nation today with innovative science and technology.