Forging the Future of 3D Manufacturing
In recent years, many Americans were surprised to discover that seemingly far-flung events around the globe — pandemic shutdowns in China, conflicts at northern European ports or railway disruptions in Russia, for instance — could impact the availability, right here in the U.S., of everything from canned goods to computers and cars.
Hertz Fellow Cora Leibig was not surprised. For the past seven years, she's been using her background in the chemical and plastics industry to develop new 3D printing technology that can upend the global supply chain. She already knew the weaknesses of the supply chain. In 2016, she launched Chromatic 3D Materials to help companies use new 3D printing technology to produce parts and materials, many of which were previously made using more standard manufacturing processes, in bits and pieces around the globe.
"With all the supply chain crises we've been having, local production is becoming more and more desirable," says Leibig, CEO of Chromatic 3D Materials. "3D printing is key to decoupling interconnected production supply chains around the world and making manufacturing more local."
When a company can print their own parts on demand at the same site where they're needed, Leibig explains, they are less likely to have disruptions due to shipping holdups or factory shutdowns. "We hope that as 3D printing becomes more prevalent in industry, the consumer sees much less supply chain disruption, and also better products," she says.
A Unique Approach
During her Hertz Fellowship, Leibig studied chemical engineering at the University of California, Santa Barbara. Her research focused on block copolymers — molecules that can act as the building blocks of a variety of materials through engineering their repetitive chemical structure. While in graduate school, Leibig says, she never imagined starting her own company. She was drawn to jobs in industry, where she could contribute to product development.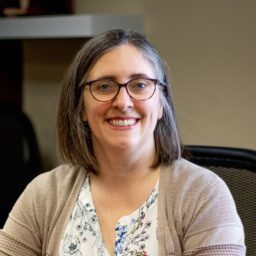 "What keeps me motivated on a daily basis is working with my team, but also seeing the transformative things that our customers want to do with our technology."
After two decades in large, established companies, such as the Dow Chemical Company, Leibig realized that she wanted to be in a smaller, highly innovative and product-driven environment. When she learned about some opportunities in the 3D printing field, she saw her chance to take a leap and launch her own startup.
At Chromatic 3D Materials, Leibig and her colleagues invent the chemical building blocks and reactions that make it possible to 3D-print flexible, elastomeric materials — a group of materials that haven't typically been printed. Their chief technology, Reactive Extrusion Additive Manufacturing™️ lets them print robust, flexible plastics that were previously only available through expensive, time-consuming molding processes. Recently, they've also unveiled new approaches for printing rubber and polyurethanes.
"We're essentially taking the same tried-and-true materials that industry has been using and figuring out how to make them printable," says Leibig. "We're managing a chemical reaction during the printing process."
While 3D printing is a rapidly growing industry — valued at more than $16 billion in 2022 — the way that Chromatic 3D Materials develops and combines polymers for printing is distinctly different than other 3D printing technologies.
"Our approach is very unique," says Leibig. "Often we'll be at a massive conference with floors and floors of exhibitors, and people will come by our booth and say, 'Wow, there's no one else doing anything like this.'"
Expanding the Product Line
Leibig's technology not only allows companies to take production into their own hands and avoid shipping parts back and forth across the world, but also makes small production runs more cost-efficient.
"If you're trying to make a million parts that are going to be shipped all over, probably a large machine that's centrally located is going to be advantageous. But if you don't need a million parts, 3D printing is a very economical and efficient way to do local production runs. It could be just a few parts or a few thousand," she says.
Some of the first products made by Chromatic 3D Materials were seals and gaskets, but the company quickly expanded into other industrial parts, medical devices and, more recently, apparel. Today, they have 50 major customers and development partners in their portfolio.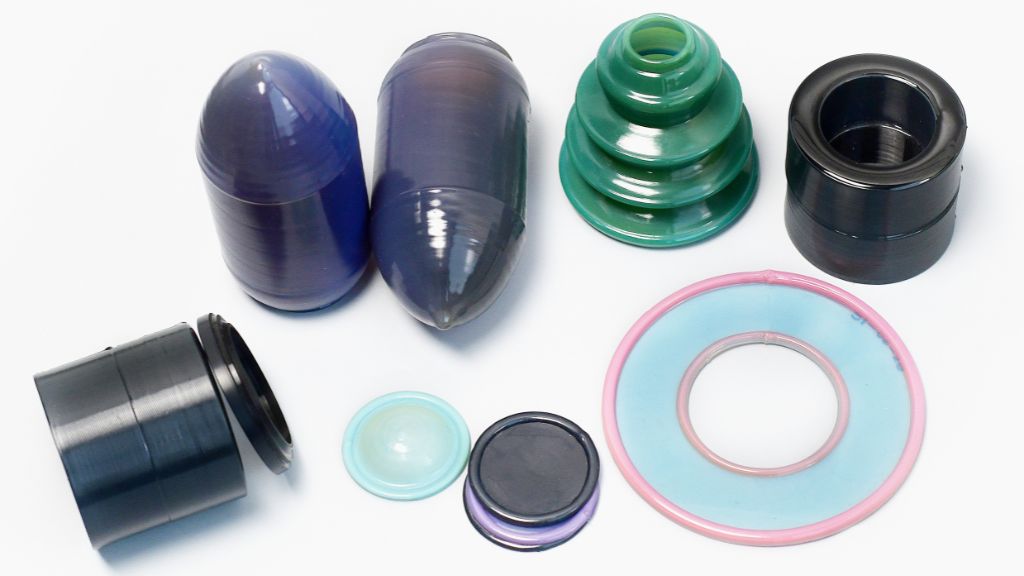 "One of the really neat things we can do with our technology is we can print on fabrics and textiles, and that's finding its way into a lot of applications," Leibig says.
Their materials, for instance, can be used to print components — which were previously glued on — directly onto tents, sneakers, athletic apparel, or lingerie and shapewear. Their printers are even printing the underwire directly onto a new kind of underwire bra.
Leibig expects the applications for Chromatic 3D Materials printing process to keep expanding, along with the 3D printing market more broadly. The shift, she says, has the potential to change the global supply chain in all sorts of good ways.
"What keeps me motivated on a daily basis is working with my team, but also seeing the transformative things that our customers want to do with our technology," says Leibig. "It's just fantastic to see your contributions to technology manifest themselves in so many ways across so many sectors."