Jayne Putnam Iafrate
Chief Development Officer, Hertz Foundation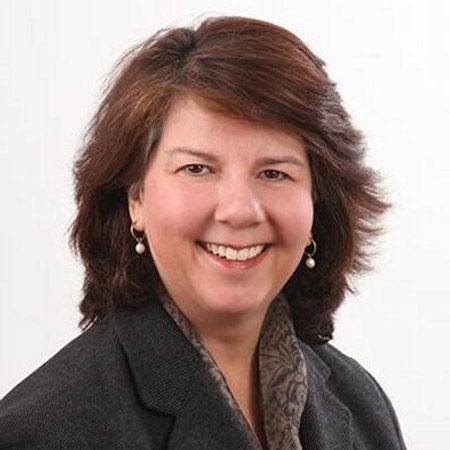 Jayne Putnam Iafrate is the Chief Development Officer at the Fannie and John Hertz Foundation.
In this role, she leads our nationwide development team and drives the strategy for major, planned, corporate and foundation gifts. She also serves as the assistant secretary and a key liaison to the board of directors on development matters.
Jayne joined the foundation in 2016 with more than 20 years of experience in fundraising, communications, and management in science and higher education, most notably with Woods Hole Oceanographic Institution, Wheaton College (Massachusetts), the Harvard Kennedy School, and the Conservation Law Foundation.
Educated as a journalist, Jayne's first avocation was print journalism. She was fortunate to serve as a leader on the Los Angeles Times' Metro staff, where her team won the Pulitzer Prize for breaking news reporting during her tenure as senior news editor. She earned a bachelor's degree in journalism at California State University, Long Beach, and a master's degree in English and American literature at Harvard University. She earned Certified Fund Raising Executive status in 2010.
Active within her Massachusetts community, Jayne has served on a number of nonprofit boards and currently works with high school students through Volunteers in Public Schools. When she's not working, she's completing thru-hikes, transcribing 19th-century whaling logs, and cooking. And like many Hertz Fellows, her regular side gig is music performance, on the tenor sax.
"When societal systems break, nonprofits often form to fix them. Fannie and John Hertz understood that solutions bring value, and I'm honored to work with the contemporary philanthropists following in the Hertzes' footsteps."
Awards
1995, Pulitzer Prize for Spot News, Columbia University