Hertz Fellows Community
The power of our community is what makes the Hertz Fellowship the most unique fellowship of its kind.
Hertz Fellows are part of a lifelong community of more than 1,200 peers, spanning scientific disciplines, geography, and multiple generations. Beyond the value of a graduate degree and research experience, our fellows are equipped with a set of friends and collaborators to help them develop ideas and offer professional support at every stage of their careers.
---
Events
The Hertz Foundation hosts a variety of events for the fellows community throughout the year, including scientific symposia, professional development workshops, and social networking opportunities.
To inspire new ideas and drive collaboration, we often invite award-winning scientists, thought leaders, and distinguished guests from the science and technology community to participate in our events.
"I've been challenged as a researcher through discussions with members of the Hertz community at workshops and retreats."
Mentoring

Whether it's writing their first grant application or trying to commercialize a new technology, our fellows are most successful when they can rely on guidance and feedback from peers who've done it before.
Over the years, we've facilitated dozens of mentoring relationships to help fellows take the next step in their careers. In some cases, that means regular phone calls or email conversations during a challenging period. Many fellows grow their mentoring relationships into long-term collaborations.
"Other Hertz fellows have been a valuable resource for me. There is expertise on almost any subject, and it's been useful to know people to contact for help with research questions."
Mentoring relationships can cover a wide range of topics, including:
Career planning
Financial management
Start-up ventures
Product commercialization
Leadership training
Grant writing
Scientific and technical advice
Networking
Contact us to learn about mentoring opportunities. We can work with you to find the right match among our more than 1,200 fellows.
---
Internships

The Hertz Foundation works with in-school and early-career fellows to build tailored internship experiences with our partner organizations across the nation. Internships enhance and broaden a fellow's training and help prepare them for pursuing a permanent position.
Our fellows have completed their internships during the summer, gap year, or post-doc, or as an ongoing collaboration to support their graduate research. Their internships have spanned the full range of public and private institutions.
Industry
Apple
Google
Intellectual Ventures,
Synaptics,
Goldman Sachs
SpaceX
Research Institutions
Scripps Institution of Oceanography
Lincoln Laboratory
SRI International
Government and National Laboratories
NASA
Air Force Research Laboratory
Naval Research Laboratory
Sandia National Laboratories
Lawrence Berkeley National Laboratory
Lawrence Livermore National Laboratory
Academia
California Institute of Technology
Johns Hopkins University
Massachusetts Institute of Technology
Princeton University
Texas A&M University
Stanford University
Contact us to learn about internships. We can work with you to find an opportunity that makes sense for your career.
"After internships at Blue Origin, NASA, and Boeing, I saw that the biggest limitations to what I could achieve had answers that could only be found with a thorough understanding of fundamental physics. The point of what we study is not to be "right," but for our results to be useful."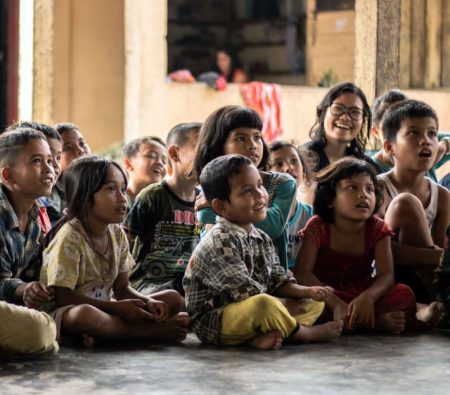 Internship at the Bill & Melinda Gates Foundation
Hertz Fellows are eligible for a summer internship working in global health and development at the Gates Foundation.
Learn More
---
Hertz Fellows Portal
The Hertz Foundation maintains an online portal exclusively for Hertz Fellows to access contact information and other details about their colleagues. All fellows are eligible to sign up for an account with an email address and password.
If you are a fellow, please contact us if you have you any questions or need assistance using the online portal.